US 20 Journey 2010
|
home




Pre-trip PR

US 20 Journey 2010

28 Days Along America's Longest Road
Boston, MA to Newport, OR

In the autumn of 1996, Michael Czarnecki traveled US 20 across the United States, from Boston to Newport, OR. From that journey came a book, "Twenty Days on Route 20," a haibun (poetic prose and haiku) travel account of the experience, that is now in its second printing.
Beginning this May 13, nearly 14 years later, Michael will again travel from Boston to Newport on America's longest road. This journey will last 28 days and, once again, a haibun account of the trip will be published later this year. Along the way he will be presenting programs of haiku, poetry, stories and pictures of his experiences on US 20.
Communities where programs are scheduled: Watertown and West Springfield, MA; New Lebanon, Voorheesville and Seneca Falls, NY; North East, PA; Painesville and Fremont, OH; Elkhart, IN; Dubuque, IA; South Sioux City, Ainsworth and Crawford, NE; Casper, WY; Idaho Falls and Boise, ID; Burns, Bend, Sisters, Albany, Lebanon and Newport, OR.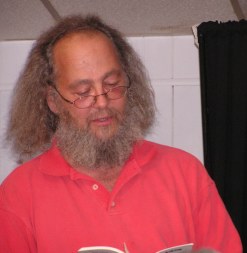 Even before the autumn journey of 1996 was completed Michael knew he wanted to someday experience the westward unfolding of the American landscape along US 20 in spring. Since then he has completed other cross-country journeys: The Mississippi River from MN to LA; US Route 2, from ME to WA; from Niagara Falls to El Paso on US 62; and many other little journeys within this vast country.
"These were all wonderful journeys, but US 20 is the longest US highway. It connects the two coasts, crosses the Mississippi and Missouri rivers and takes you to Yellowstone National Park! Cities, small towns, rolling hills, eastern woodlands and farms, midwestern plains, wild western landscapes. What more could one want in a single route, a route that today is garnering much interest in its historic significance. Also, the 1996 journey was the first time I drove west across the country. It will always be special, if only for that reason."
While on the journey Michael will post words and photos on his website, as often as he can. He is also available for interviews before and during the journey.
To learn more about this upcoming US 20 adventure across America go to:
To contact Michael:
telephone 607-661-8777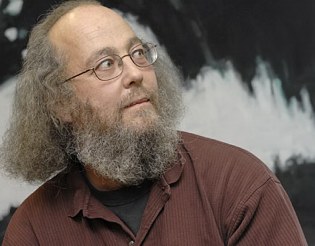 (Photo by A. Sue Weisler - Rochester Institute of Technology)