US 20 Journey 2010
|
home




US 20 Journey 2010

2011 - Day 22 - June 9
Final Day
Albany to Newport, OR
The final day of the journey. Anxious to see the Pacific, but not anxious to have the journey part of this trip over. Spent the night in Corvallis as a guest of Drew, a friend of a friend.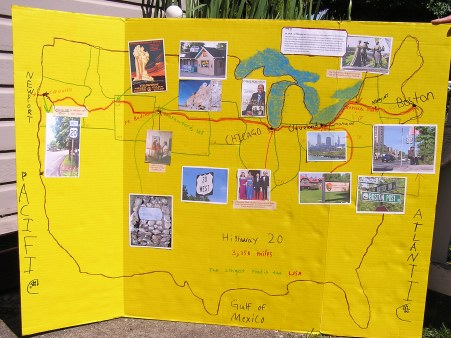 Drew's daughter, Camilla, 8 yeras old, put this display board together about my US 20 Journey.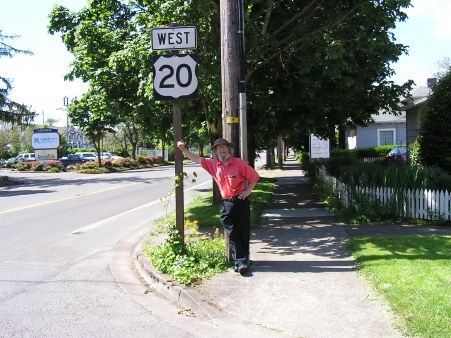 Outside of Drew's house, right on 20.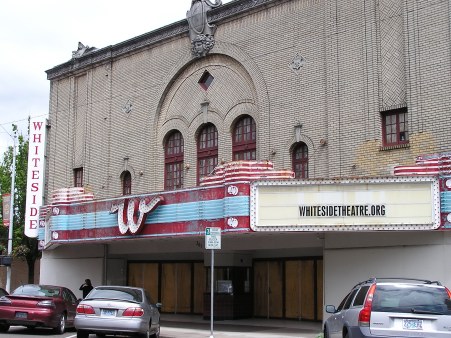 The Whiteside Theatre in Corvallis. Dates back to 1922.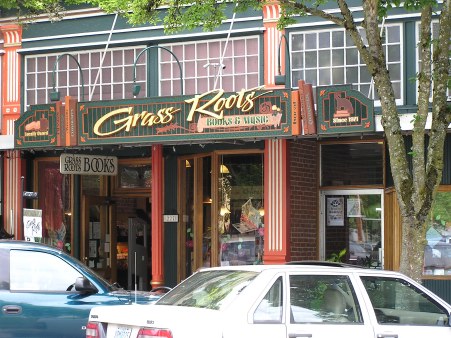 Grass Roots Books, where I gave my final reading on the 1996 journey. Sold a few books and received enough in donations for me to make it back home with a quarter tank of gas and $3 in my pocket. Nice to see the store still here. In business since 1971.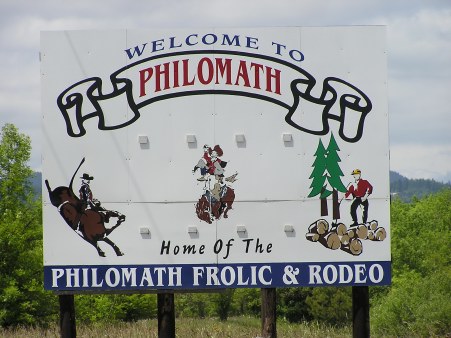 West of Corvallis. The Frolic and Rodeo has been going on for over 53 years now.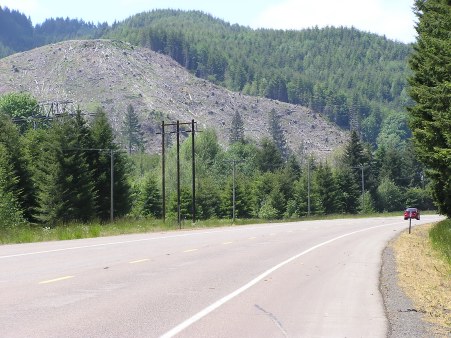 Clear-cutting of the woods.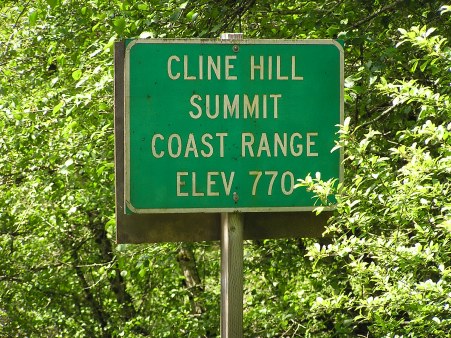 Heading down the west side of the Coast Range, the Pacific not many miles ahead.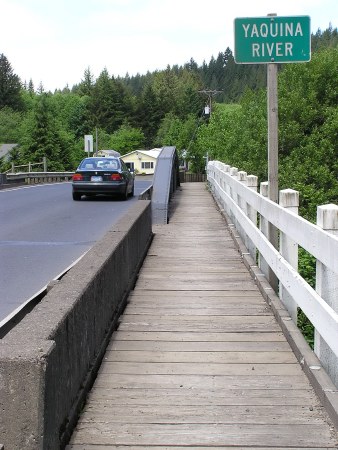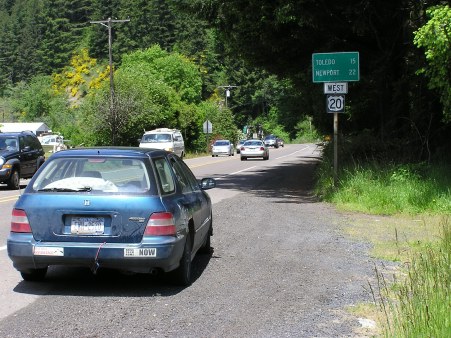 I know I'm getting closer. The Yaquina flows into the Bay by Newport.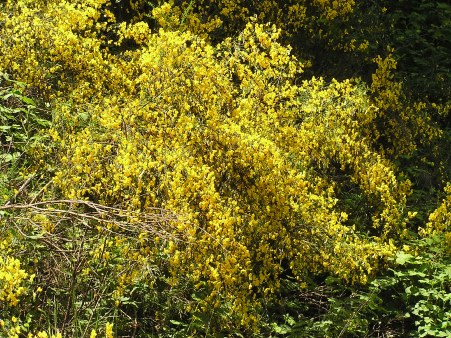 Beautiful yellow flowers that dotted the hillsides. Learned later that this is a dreaded invasive species, Scoth Broom, a native of Europe. It takes over cut woodland and inhibits the growth of new trees.
Toledo City Hall. Art Deco style built in 1939. Toledo is the last town before Newport.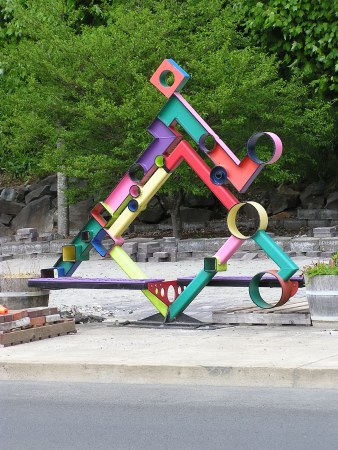 One of the Public Art sculptures in Toledo.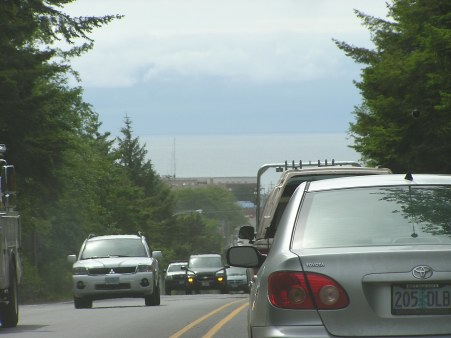 First view of the Pacific on US 20, cresting over a hill and entering Newport.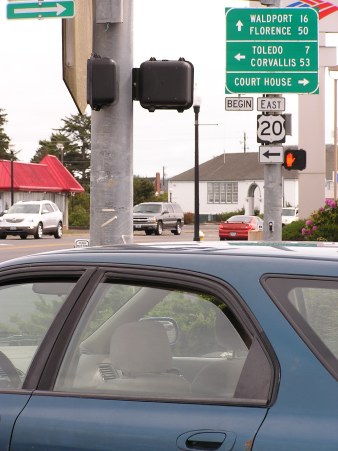 The end, or beginning, of US 20. No final sign on 20. There should be an END 20 sign, with mention of this being the longest road in America. Just like there should be notice on the eastern end by Kenmore Square.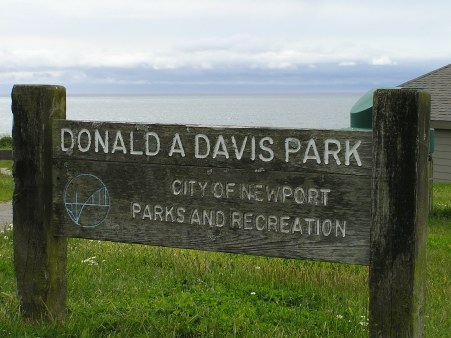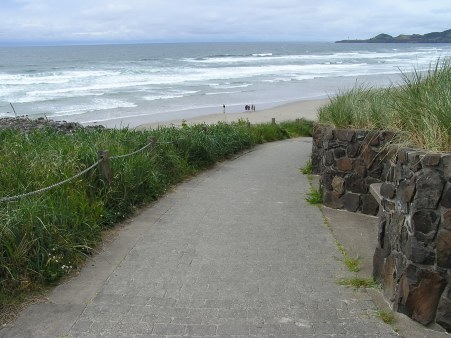 A few blocks beyond 20 and 101 this park and a path down the bluffs to the Pacific.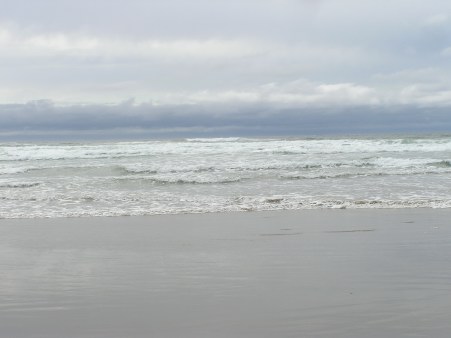 Gentle waves lapping on sand and the breadth of the continent behind.
Hope you enjoyed the journey in pics and words. lease leave a comment on the Guestbook page. Multi-media program and book forthcoming at some point.