US 20 Journey 2010
|
home




US 20 Journey 2010

2011 - Day 10 - May 28
Thermopolis to Cody, WY
Nice continental breakfast at the Coachman Inn in Thermopolis. Scrambled eggs, cereal, juice, bread on real kitchenware - bowls, plates and silverware! I so dislike the throwaways at most continental breakfasts.
Thermopolis, or "Hot City," is noted for its mineral springs. It claims to be the biggest mineral spring in the world. One spring, Big Horn, flows at 3.6 million gallons a day! The following pictures were all taken at Hot Springs State Park.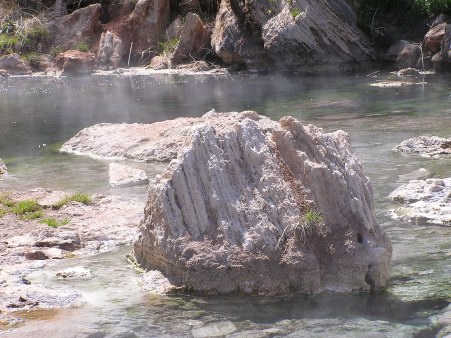 Black Sulphur Spring - a sacred place for the Shoshone.
Took a 2 1/2 hour hike in the park.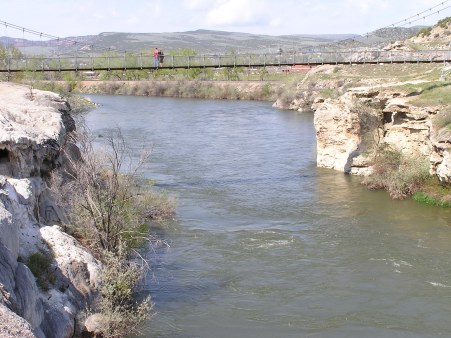 Swinging Bridge over the Big Horn River. Bridge actually sways while walking over it.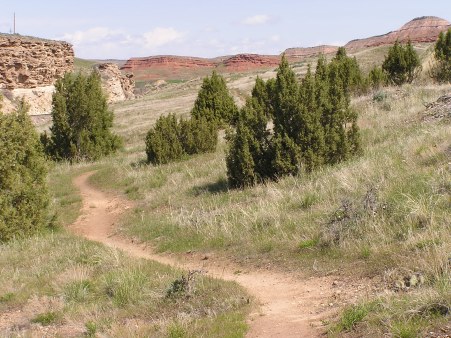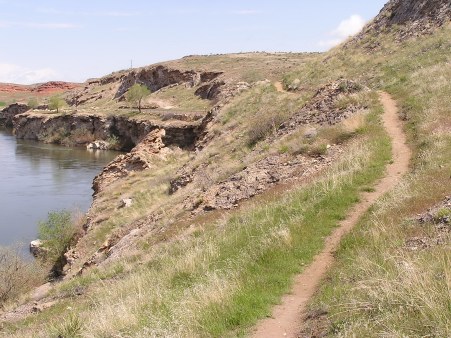 Trail through scattered juniper and sage with Big Horn River below.
after breakfast hike
trail above Big Horn River
sage permeates air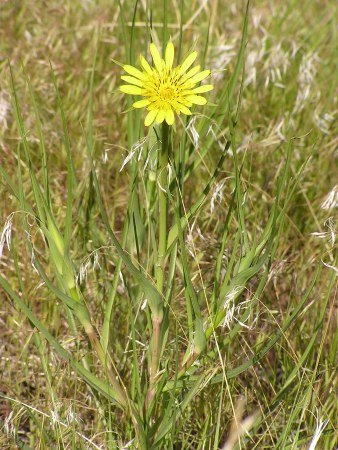 Yellow Goatsbeard, a flower we have on Wheeler Hill. I always enjoy finding these. They form a big globular fluffy seed head later on.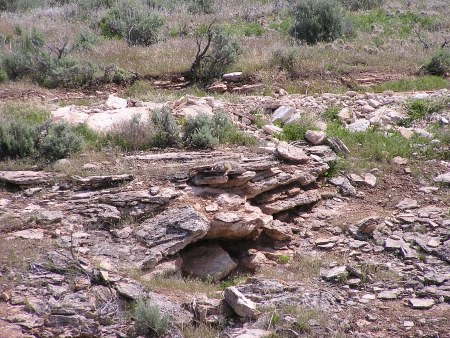 next to Spirit Hole
Marmot flat-out on stomach
blends right in to rock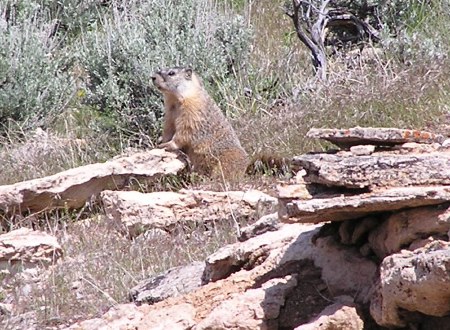 A better view of the Yellow-bellied Marmot.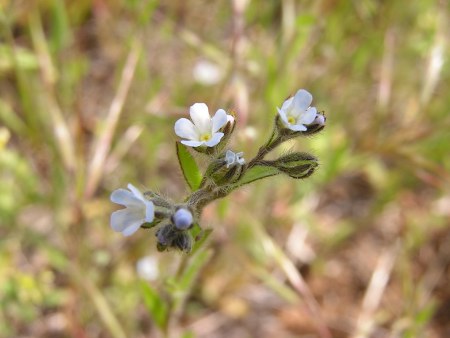 Spring Forget-Me-Not. This is the dry land version of our damp ground growing eastern one.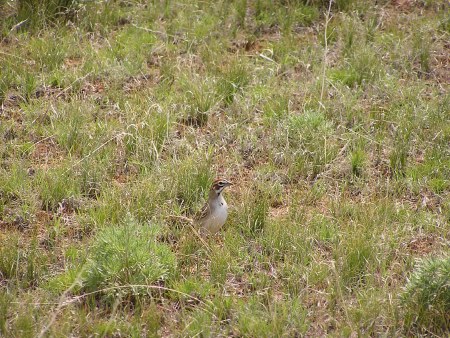 Lark Sparrow, another new bird for me.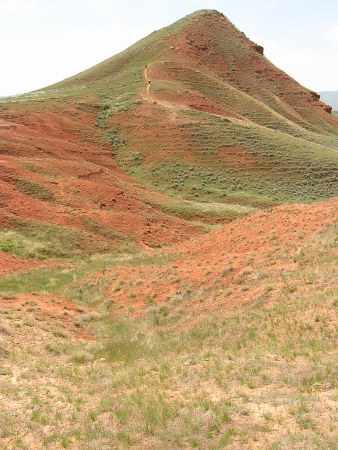 Monument Hill, with a few people hiking up it.
View to the north from part way up the hill.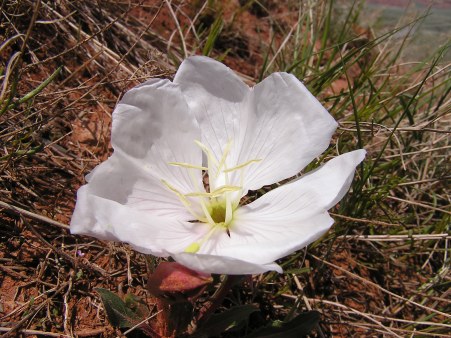 Sego Lily, along Monument Hill trail.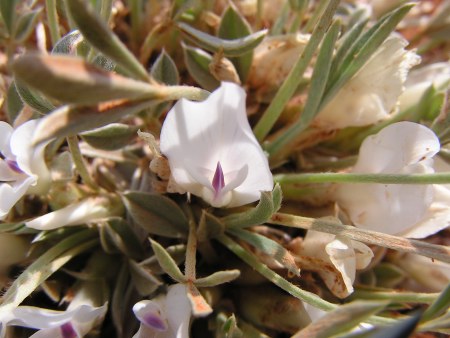 Another unidentified flower.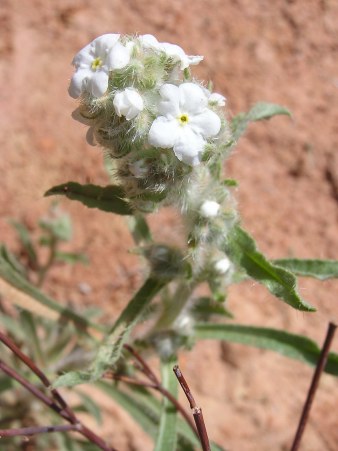 Miner's Candle.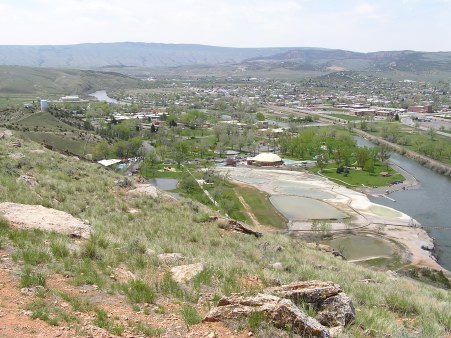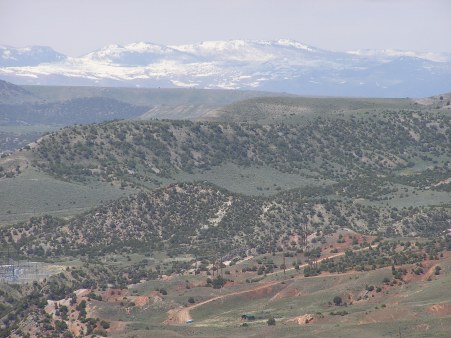 Views to the south and west from the top on Monument Hill. Thermopolis on the left, distant snow covered Owl Creek Mountains to the west.
I left this quick haiku in a log book kept on the top of the hill:
from Monument's peak
such amazing scenery
in all directions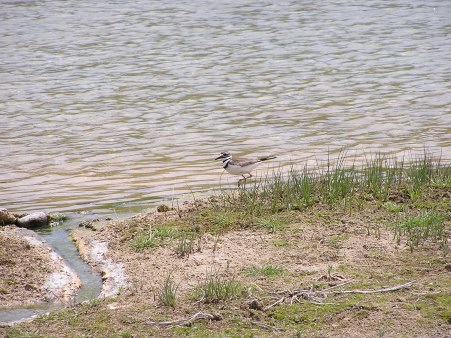 Killdeer foraging along edge of Big Horn Spring.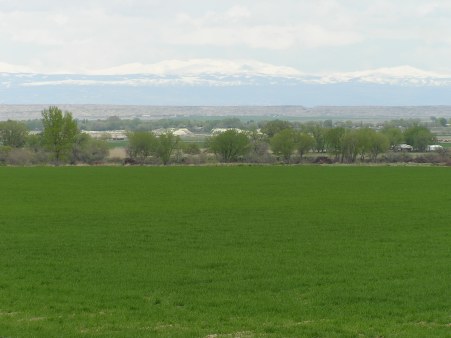 Amazingly rare, along US 20 in Wyoming, sight of green fields heading toward Worland. This area along the Big Horn River is irrigated. Worland is a big Sugar Beet growing area, begun in the first decade of the 20th Century.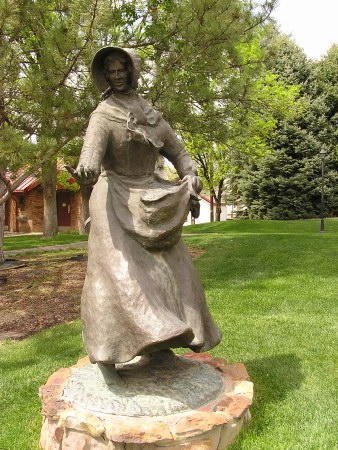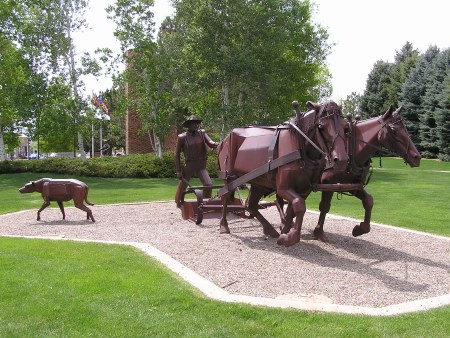 A couple of sculptures in Worland's Pioneer Park.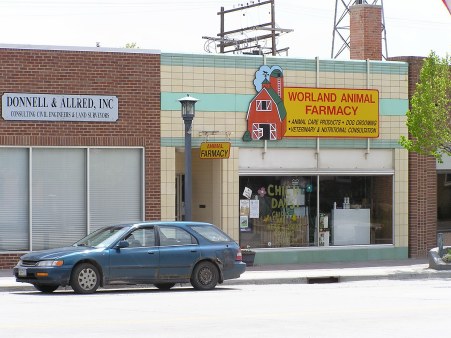 Cute play on words at this store in Worland.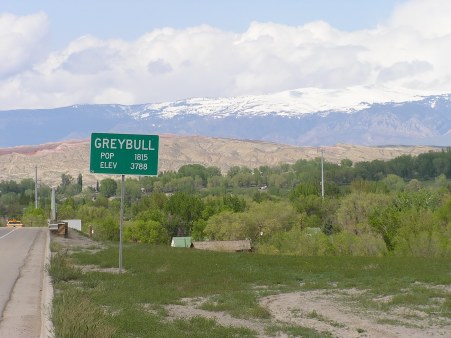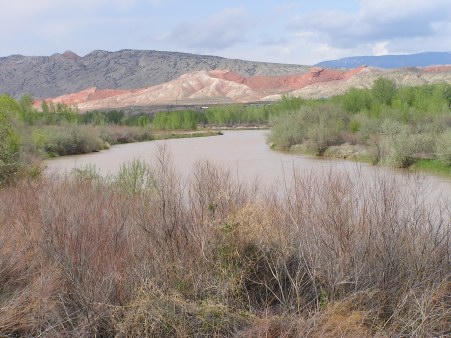 Greybull. Snow-capped Big Horn Mountains and Big Horn River. 20 has been heading north from Thermopolis and now turns west again, Cody ahead.
in rearview mirror
snow-covered Big Horn mountains
grey clouds ahead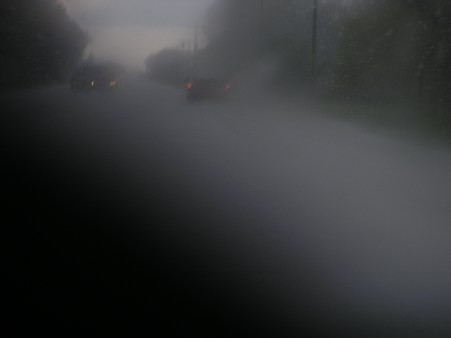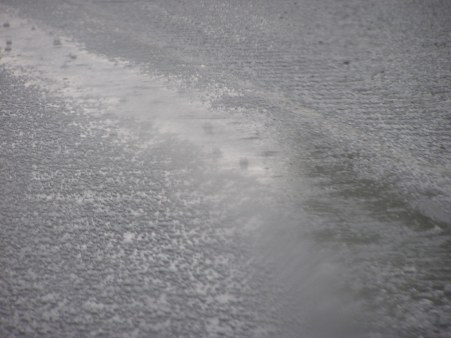 splatter of raindrops
then sudden deluge of hail
bouncing off windshield
Sudden heavy hail storm hit a bit west of Worland. I tried capturing a few fast pics from inside the car. Maybe 5 minutes total, but intense.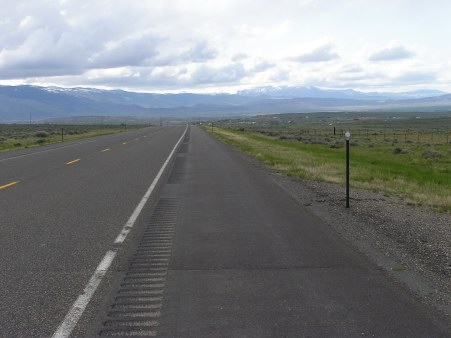 Beyond the hail, Cody and the mountains ahead.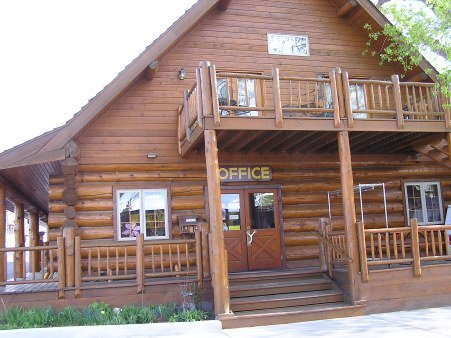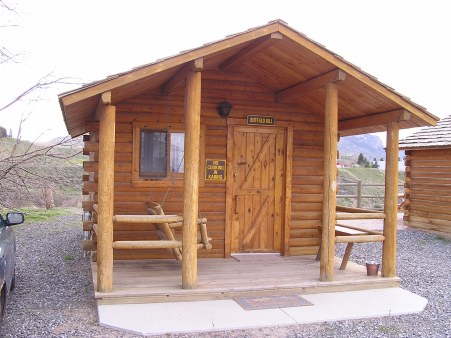 Ponderosa Campground, Cody, WY. Had an intriguing conversation with Robin, the owners daughter. I had a copy of
"Twenty Days on Route 20"
with me when I went in to see about bartering for a night's lodging. She told me there was a Mike Czarnecki who lived in the area, a real mountain man, who died four years ago. She knew him well and he and his wife were best friends of her parents. Mike made the porch railings by the office and other log furniture that the campground uses. She said I would have really liked him if we could have met. She bartered for a cabin, saying she did so because of my name.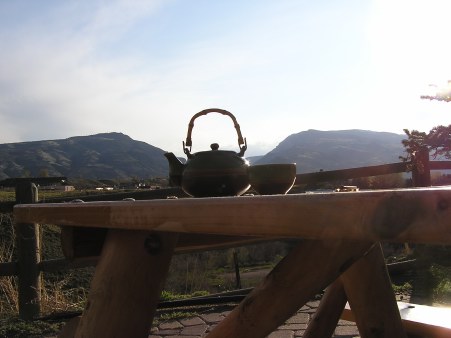 First use of my green tea pot while on the journey. Have been using tea bags mostly. This time I heated up a little water on my new camp stove and settled down at the table, sipping tea and taking in the view.
mountain dark descends
veery's ethereal song
floats off into space