US 20 Journey 2010
|
home




US 20 Journey 2010

2011 - Day 18 - June 5
Burns, OR and Malheur National Wildlife Refuge
Spent the morning taking it easy, getting some computer work done, taking a few pictures of the Silver Spur Motel as part of the bartering. Then headed out for much of the rest of the day to the refuge, south of town.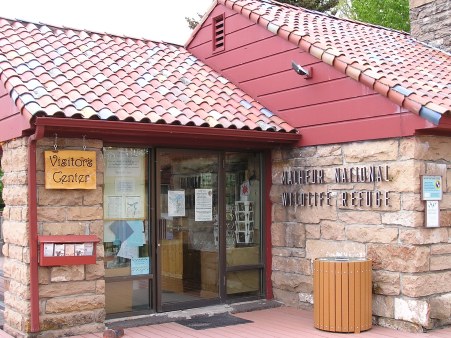 Malheur National Wildlife Refuge. The NWR system is a real treasure for anyone interested in nature.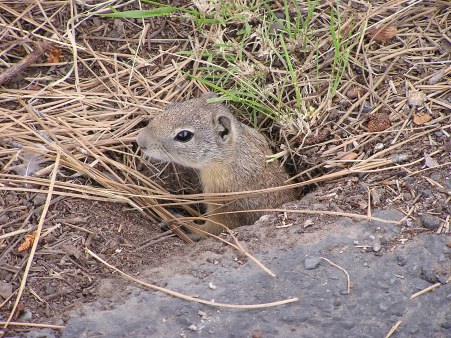 Belding's Ground Squirrel. They were everywhere. Very inquisitive too. This one kept popping up from his hole to check me out.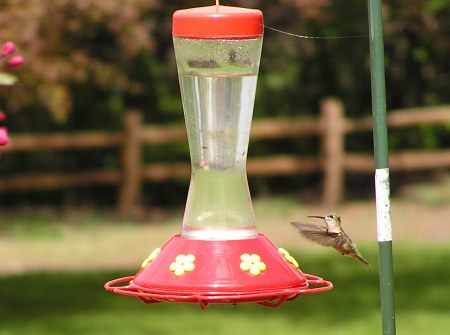 A Calliope Hummingbird. My first western hummer.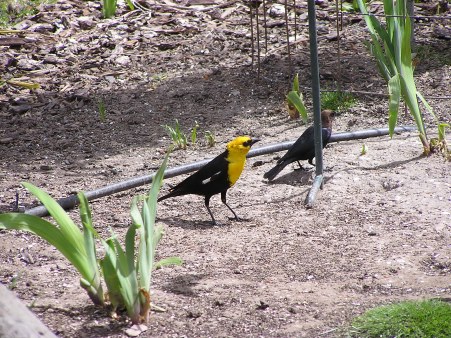 Yellow-headed Blackbird. Common here and throughout much of the west. Territory stretches to the midwest, but not the east.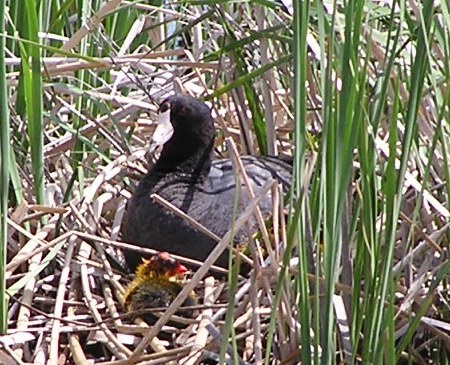 American Coot. Another common bird. This one had a group of young coots with her. I was surprised to see how colorful the chicks are compared to the drabness of the elder.
Eastern Kingbird. I was surprised to find this bird so far west.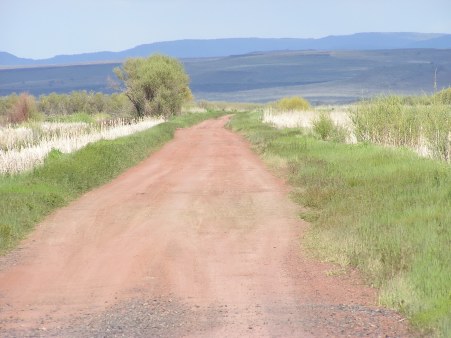 One of the roads through the refuge.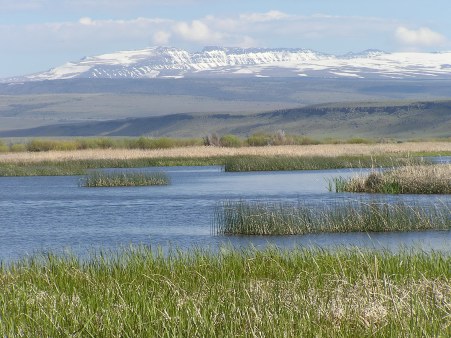 Refuge waters and Steens Mountain to the south.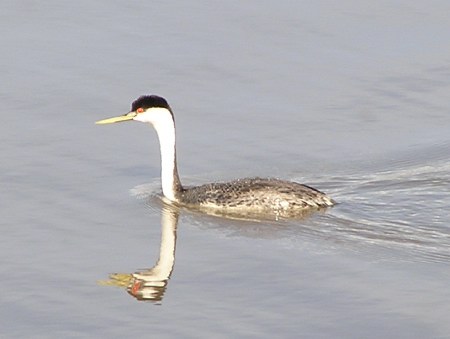 Western Grebe. Common in Malheur Lake.
Joyce and John, volunteers at Malheur NWR. Had a great visit with them at the visitor's center. They spend a half year or more volunteering at NWRs around the country. Just came here from Yaquina Head Lighthouse, near Newport, where I end my US 20 journey.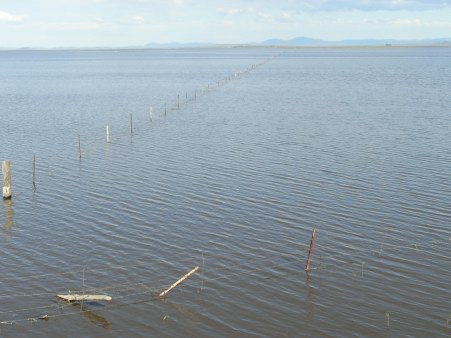 Malheur Lake high water.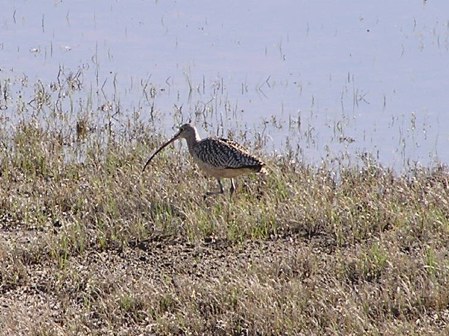 Long-billed Curlew. Saw a few in flight, which is more impressive, but couldn't get a decent picture.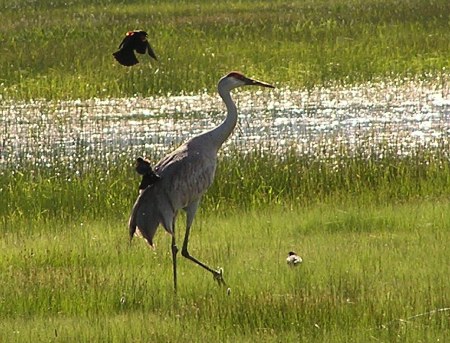 Sandhill Crane being harrassed by Redwing Blackbirds.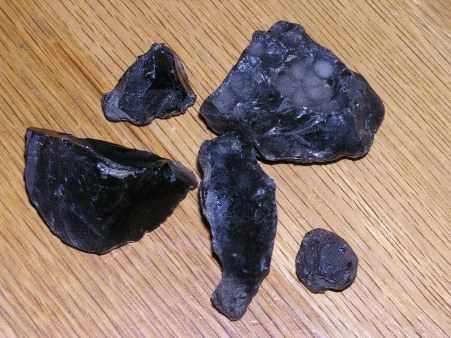 Obsidian I found on the hike the other night.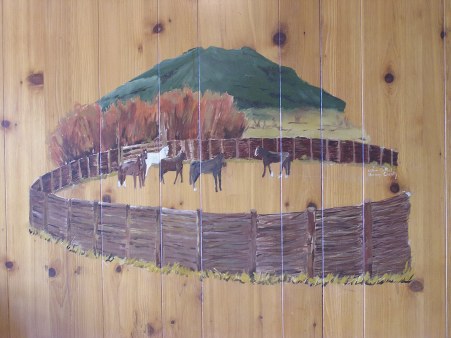 A good day outdoors. A good stay at the Siver Spur Motel in Burns. Each room of the motel has a painting on the wall, done 25 years ago by high school students. A nice unique touch.
Now, on to Bend, the Cascades and the Pacific. Four days with four programs.