US 20 Journey 2010
|
home




US 20 Journey 2010

2011 - Day 20 - June 7
Bend to Sisters, OR
A day of not much traveling, an afternoon program in Sisters, only a short distance from Bend.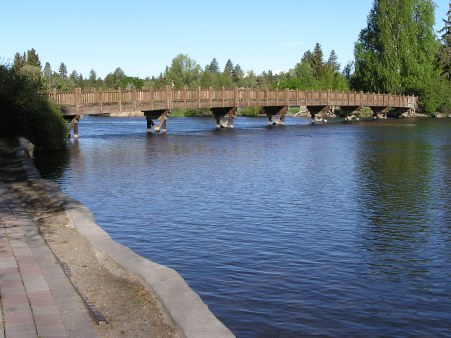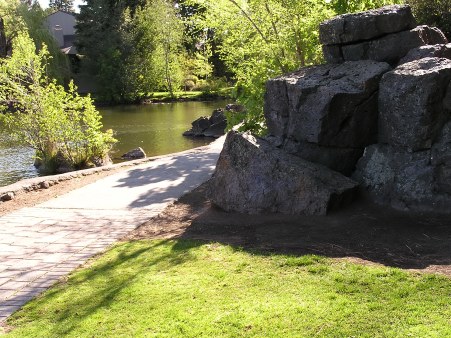 Pleasant morning walk along Deschutes River in Bend.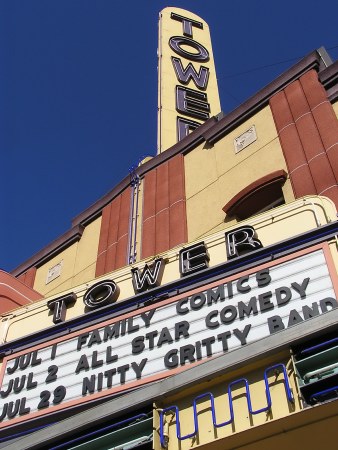 Tower Theater, a landmark in Downtown Bend.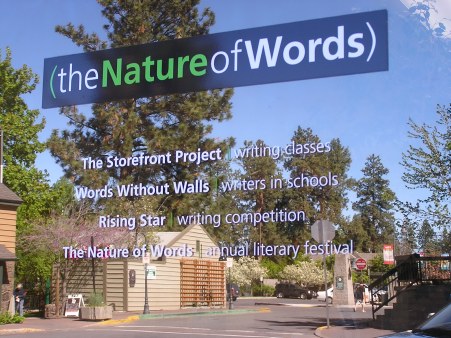 Just happened upon the literary center of Bend while wandering around downtown. Had a great conversation with Chris, who is the developmental person for (the Nature of Words). She's from back east, Maine. Seems like everyone in Bend is from somewhere else. Hope to maybe do something with them when back this way again.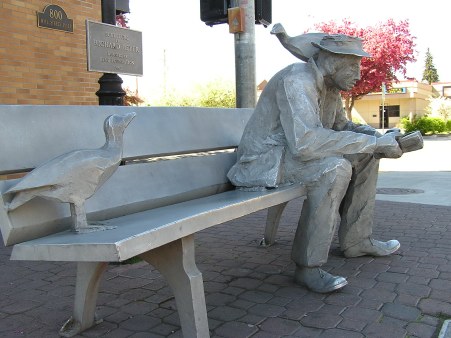 More public art. This of an empty-walleted guy. Interesting to see this downtown.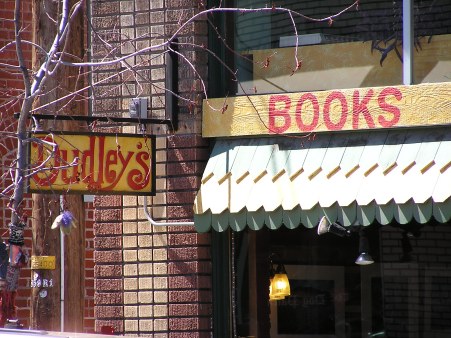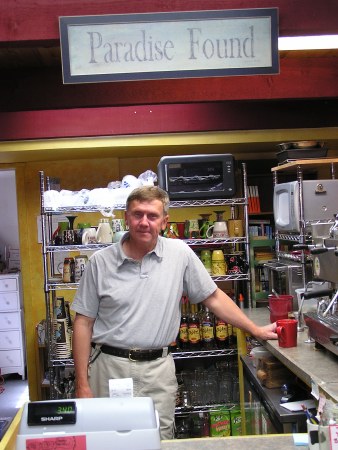 Good conversation also at Dudley's. Chris suggested I stop there. Had a cup of green tea while talking with Scott, a volunteer worker. A lot of good used books and convivial atmosphere.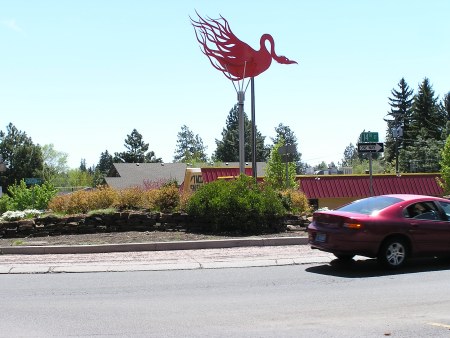 More public art in Bend. All of the roundabouts (traffic circles) have a piece of sculpture in them.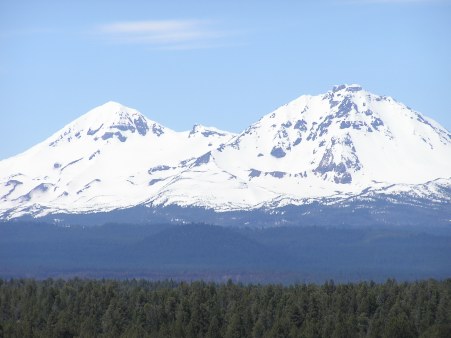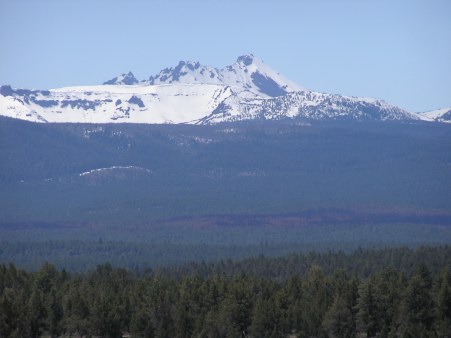 Ah, the mountains! Left is Middle and North Sisters. Right is Broken Top.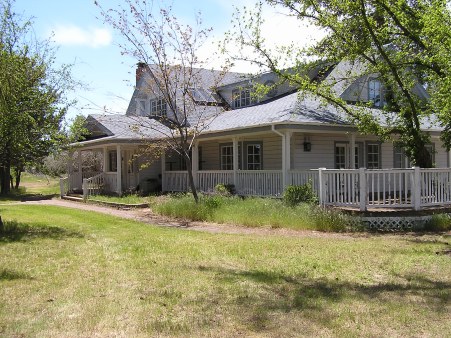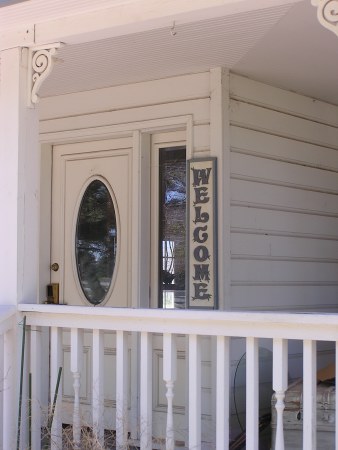 The old Conklin Guest House in Sisters. I bartered for a room there in 1996 and had a memorable experience I wrote about in
"Twenty Days on Route 20"
It has been sitting vacant for a number of years now.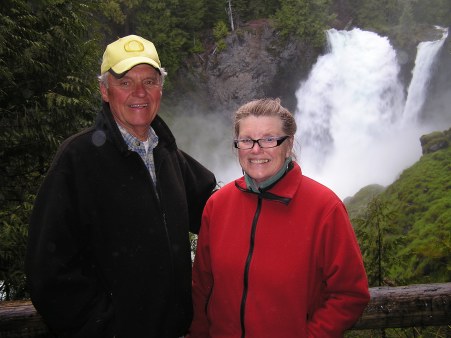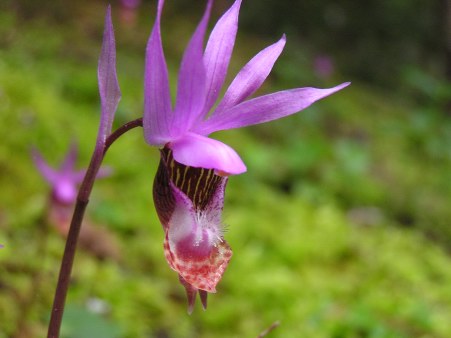 Took a hike to Sahalie Falls, on the Makenzie River, with Keith and Terry, who came to my program and put me up for the night. They wanted to show me the uncommon Calypso Bulbosa orchids they found just the day before on the west side of the Cascades. A good ending hike to the day.