US 20 Journey 2010
|
home




US 20 Journey 2011

2011 - Day 1 - May 19
Toledo, OH to Elkhart, IN
The journey continues!
I joined US 20 at this intersection, east of Toledo. Not intentional. But I thought it was maybe a good omen, despite the spelling difference.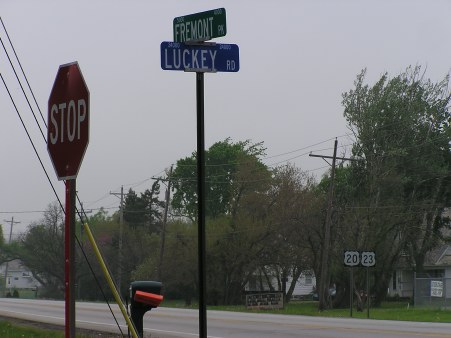 I thought this was an intriguing name for a town. Mostly a crossroads actually.
It was pouring outside, most of the morning.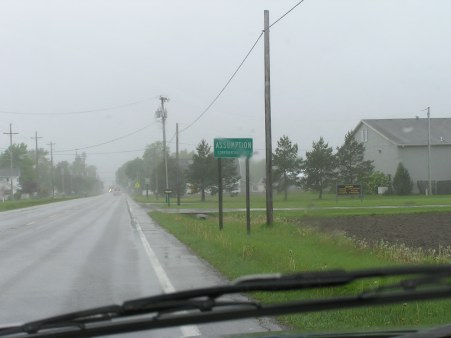 Western Ohio farmland. Quite a few old farmhouses and barns working their way back to ground.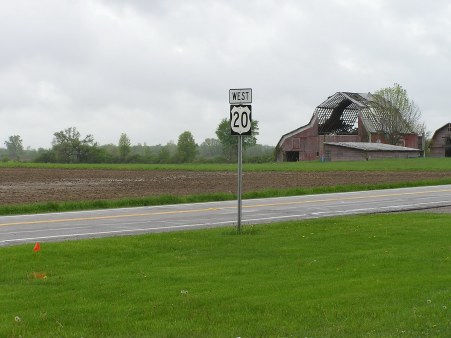 Angola, IN. I wanted to stop at the library. It was my first reading on the original US 20 journey in 1996, and also was the first reading on the book promo tour the following year. It was there that Grayson recited his first poem in public, when he was 6 years old. The library was new, not the old Carnegie one that I was at. But, the new library is built around the old one, so the old one is still there, still being used as a reference room. They didn't want to tear the old one down so they just incorporated it inside the new one.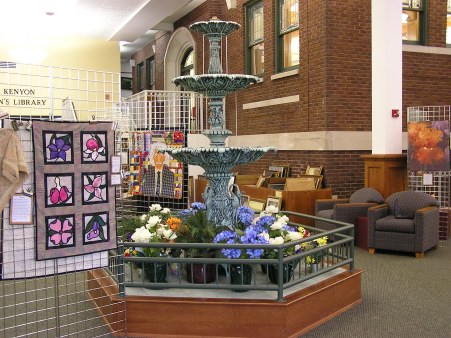 Lagrange, IN. A large Amish community in the region. This is behind one of the county buildings. Rails for hitching the horses and even water troughs.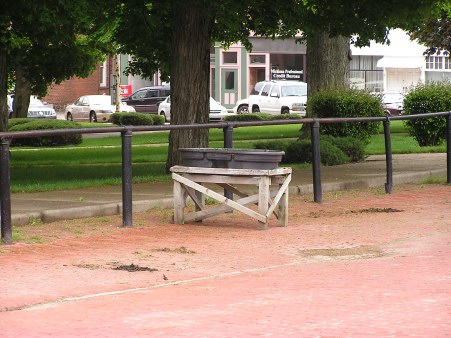 The upgrading of US 20. By-passes around cities. Needless to say, I drove in on old US 20.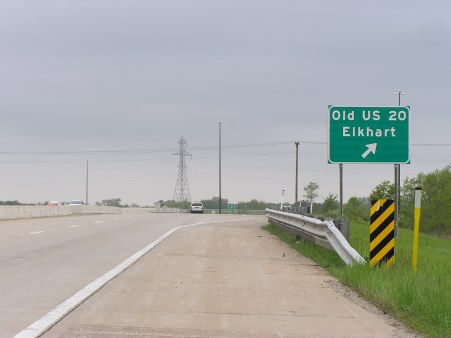 In Elkhart I stopped at the New York Central Railroad Museum. Was given a tour by Dave, a volunteer at the city-owned museum. Elkhart was a main location on the New York to Chicago line. A big railroad yard located there. I learned a lot about the company from him. Reminded me of the hopping trains I used to do in Buffalo when I was a young teenager.
I have a lantern exactly like the blue one in the upper row.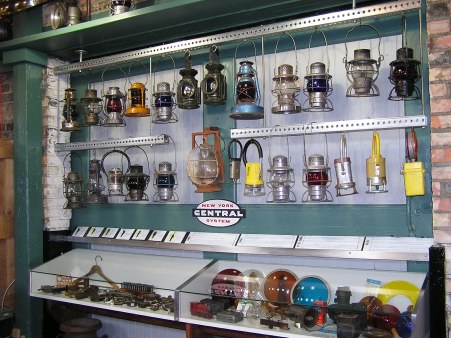 This is Dave on the Mohawk, an old steam engine used by NYCRR.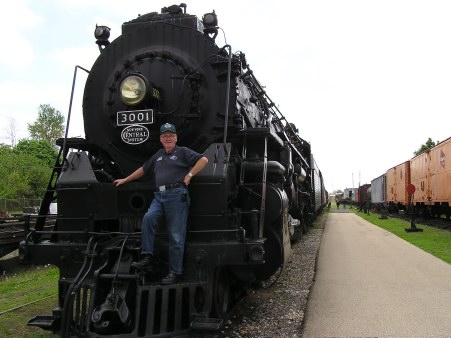 Elkhart's River Walk. This is a section along the Elkhart River, downtown Elkhart. Two miles of walking paths along the Elkhart and St. Joseph rivers.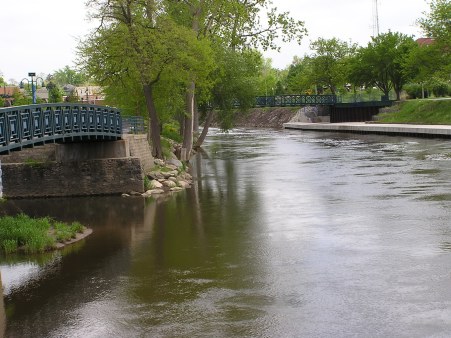 In the Wellfield Botanic Gardens, also a city-run endeavor, I could have easily spent hours there.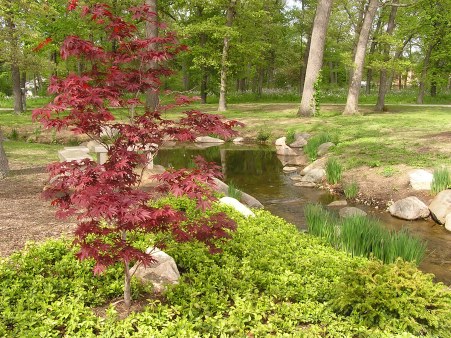 oriole's sweet song
vibrates from top of tall tree
nowhere to be seen
A good program at the Elkhart library. An interested audience of 13 with good questions and conversation. Feels good to be back on 20 again.