US 20 Journey 2010
|
home




US 20 Journey 2010

2011 - Day 13 - May 31
Cody, WY to Idaho Falls, ID
Woke 5 AM to drive into Yellowstone via US 20 and the east entrance. I called the Yellowstone Road report and learned that the entrance was open till 10 AM, with restrictions: no trailers in tow and snow tires required. I didn't have snow tires so wasn't sure what I should do. As I packed up I contemplated the problem. I decided, with some remorse, to not try to enter through the east gate. If I wasn't allowed in I'd have an hour plus return trip to Cody and then have to go around the park, 180 or so extra miles. So, I decided to just head around, north up to Montana then across on I-90 and south along the Gallatin River to the west entrance. A near 300 mile drive. I contemplated entering Yellowstone from more northern entrances, but other roads were closed in the park, so I played it safe. You can drive fast in Montana, so I made good time and was at the west entrance about 11:30 AM. Had a few hours in the park, needed to be in Idaho Falls for an evening program, so explored the Madison River and then a little south of Madison Junction. Following pics are from there.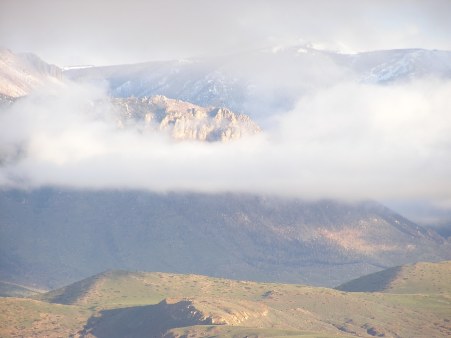 This was actually from just north of Cody. It was a beautiful, mostly sunny morning.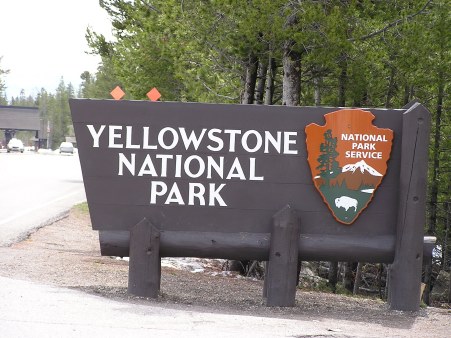 11:29 AM. West Gate.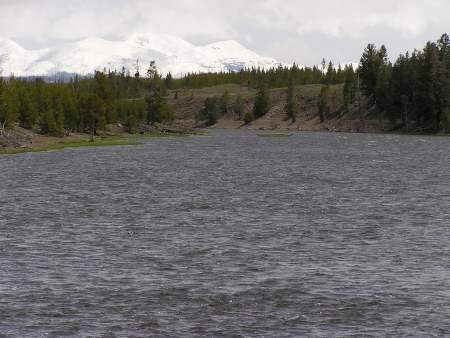 Madison River and mountains toward the east, the side I would have been entering. More snow on that side of the park.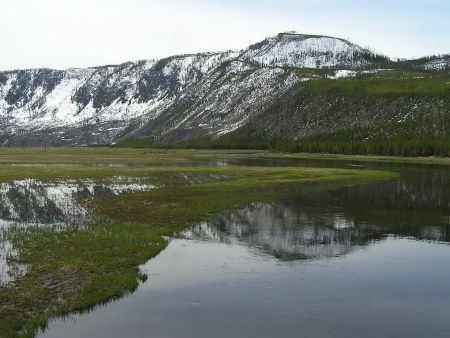 Nearby mountains and Madison.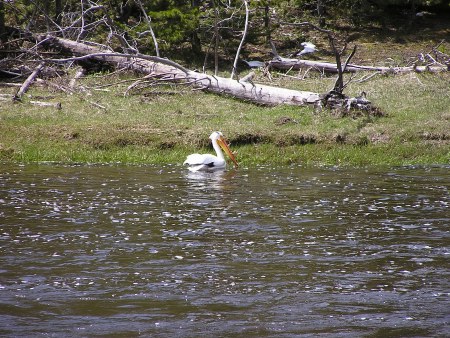 Pelican in the river.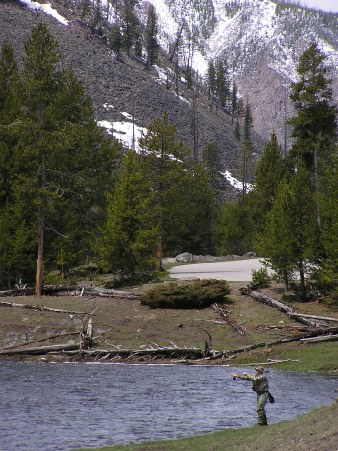 Picture that I could have seen in "Field and Stream" or "Sports Afield" when I was younger. Always got me to dreaming.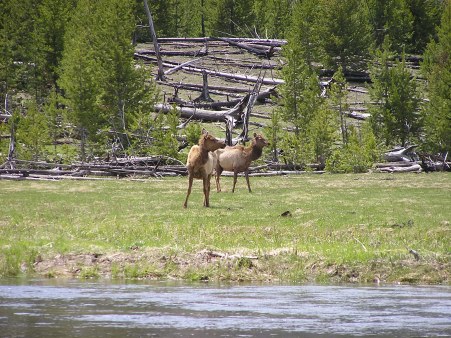 A pair of Elk. They were numerous, but usually distant.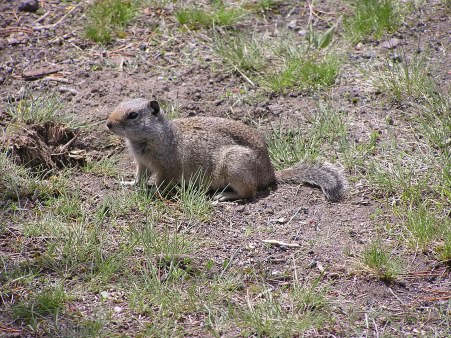 Some type of squirrel.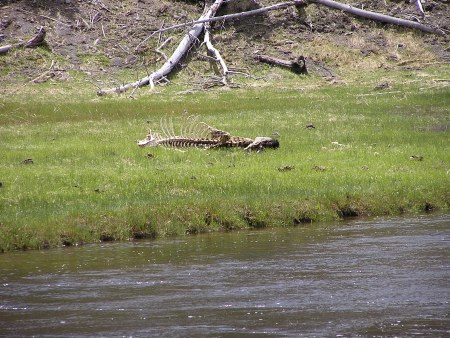 Some don't make it through winter.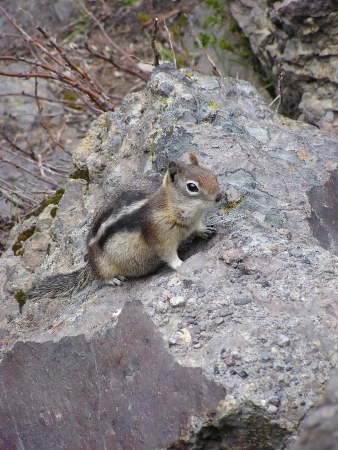 Least Chipmunk?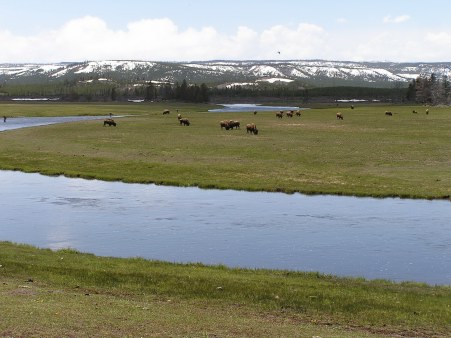 Bison, fishermen and Firehole River.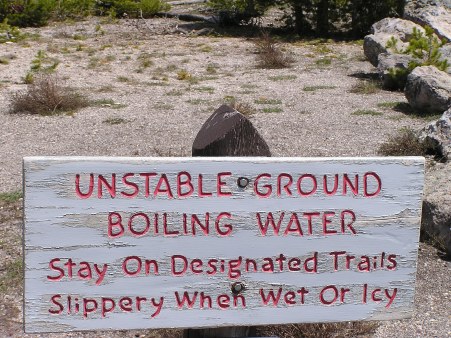 A common warning in the caldera region of the park.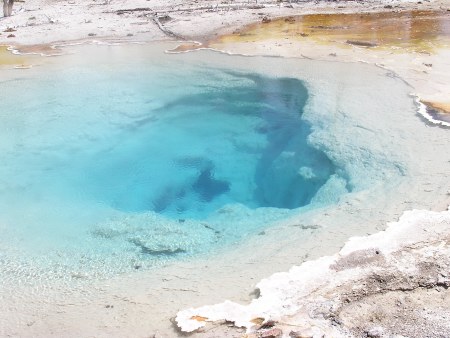 Silex Spring, a thermal spring.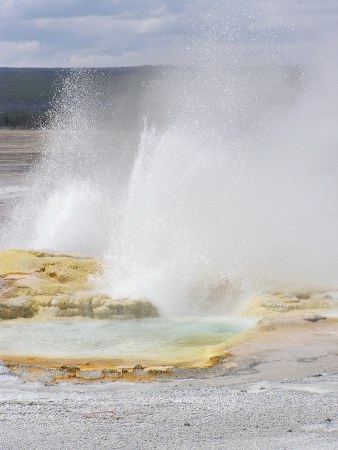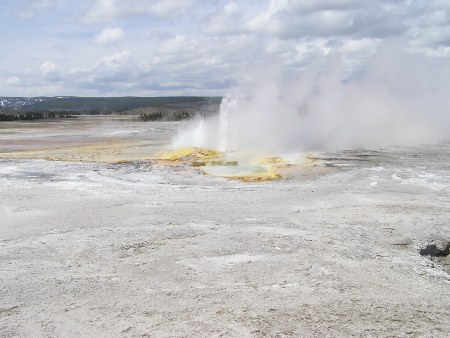 Fountain Geyser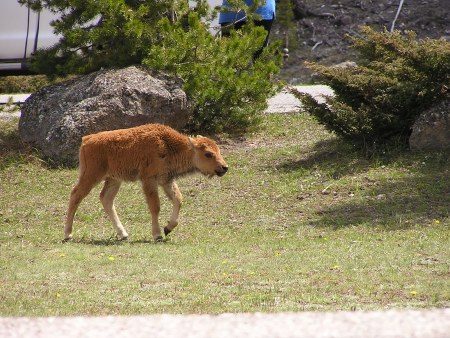 A young Bison, or as Jennifer's (Librarian at Idaho Falls PL) son calls them, Bisonettes.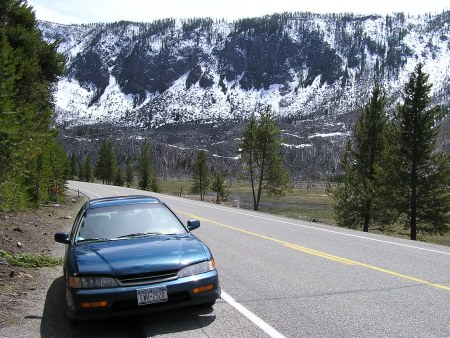 On my way out of the park.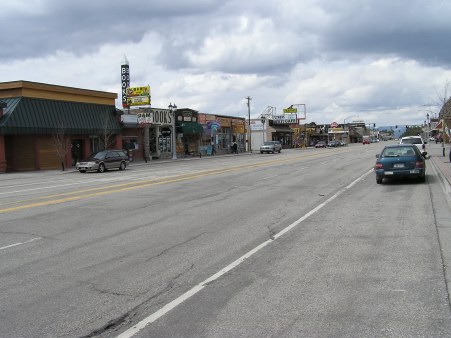 Touristy West Yellowstone, MT.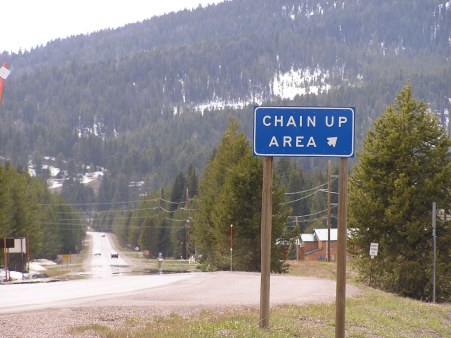 Before heading up Targhee Pass and the Continental Divide.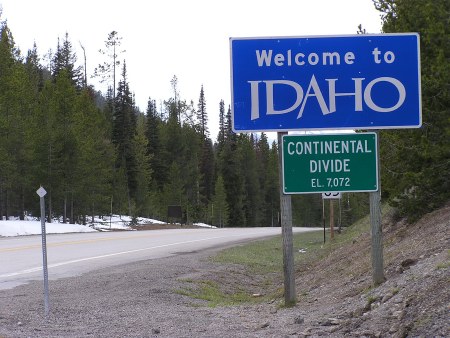 Continental Divide at the Montana/Idaho border. Targhee Pass, 7072'. The Nez Perce, led by Chief Joseph, passed this way while trying to avoid capture by U.S. cavalry. Their homeland was to the west, they traveled east. My homeland is east, I'm traveling west, fleeing no one, a homeland to return to when journey over. Again, of what consequence is it that I make this trip?
A watershed divide. From now on, all the water I pass drains off into the Pacific, not east to the Atlantic. It seemed significant, but I couldn't really say why. I felt that I had been in the west ever since the Sandhills of Nebraska a few days ago. Even though that water drained into the Atlantic just like back in New York, the land was of the west. The continental divide marked the parting of the waters, but the difference between east and west was already marked a few hundred miles earlier.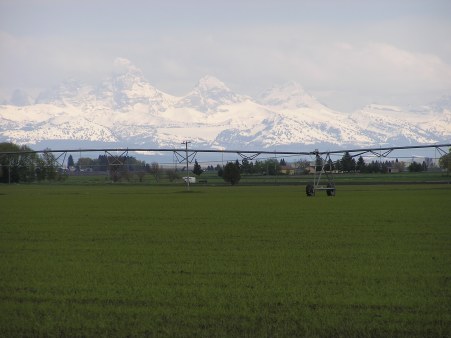 Distant Tetons and agricultural land as I came down out of the mountains and headed to Idaho Falls. Quite a change.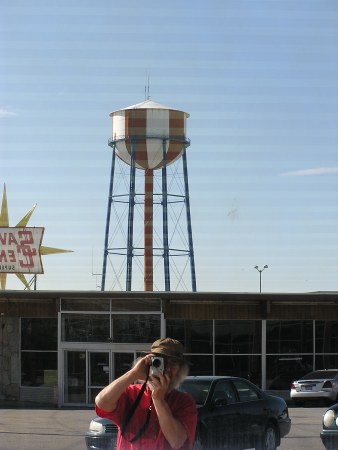 Idaho Falls water tower and photographer.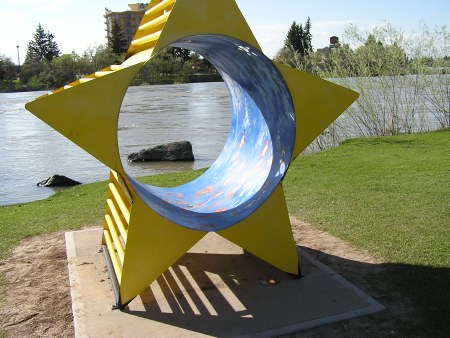 Art along the Greenbelt by the Snake River.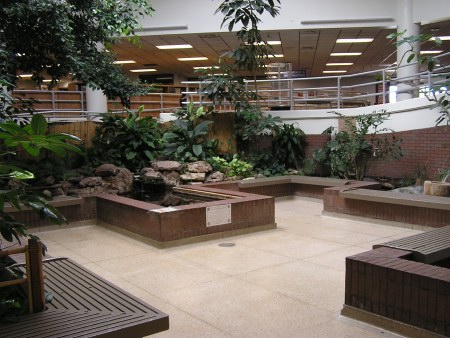 As you enter the Idaho Falls library.