US 20 Journey 2010
|
home




US 20 Journey 2010

2011 - Day 9 - May 27
Douglas to Thermopolis, WY
A slow start getting out of Douglas this morning. Lingered in the motel getting some publishing work done. I'm trying to keep that to a minimum.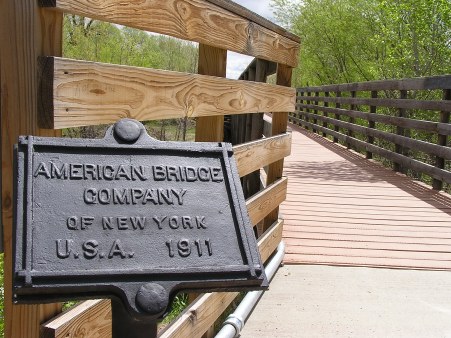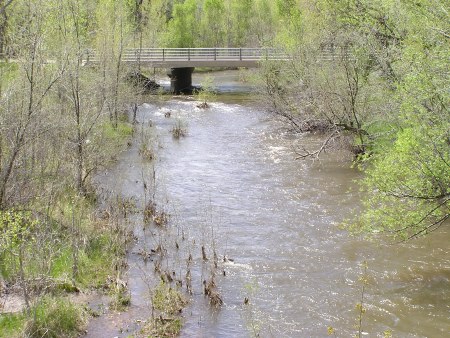 Another old trestle bridge with tracks gone and now a bike/hike trail. This in Glen Rock, spanning Deer Creek. US 20 bridge in the distance.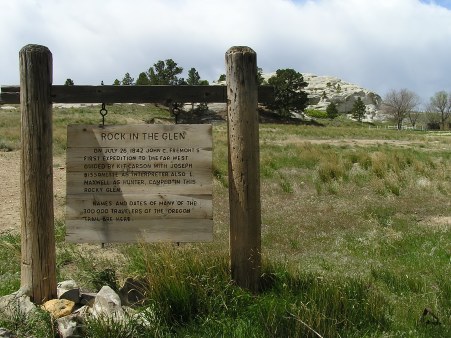 Glenrock. Kit Carson and thousands of others camped here. Names out of history class, old western TV shows.
standing by glen rock
settlers names carved in sandstone
white clouds drifting by
All life moves, moves, moves but the rocks seem to stand still. An illusion. A time scale much different than what we relate to. Settlers passing by 160 years ago in horse drawn wagons. I traveling through in an old beat car. The rocks sit, slowly move in their own way to someplace further on.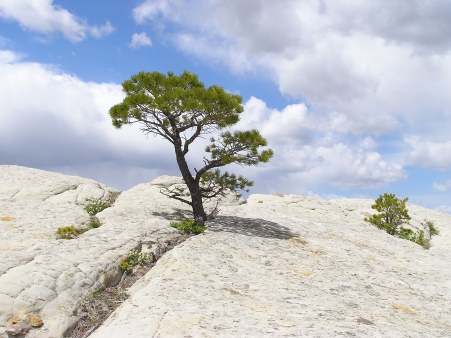 On way up to Glen Rock.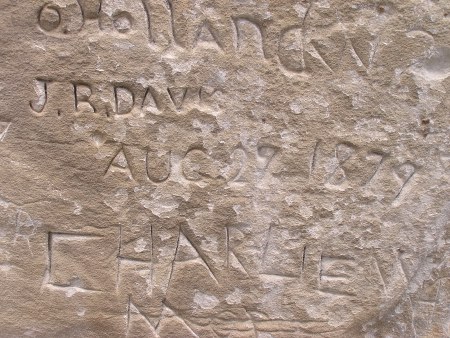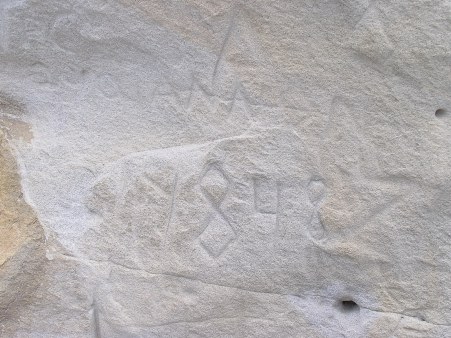 Two of the old etchings, 1879 and 1848.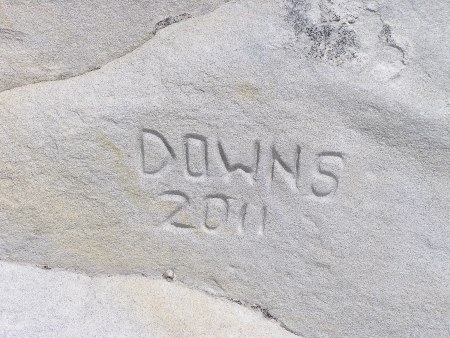 And a new one. 160 years from now, will this be meaningful?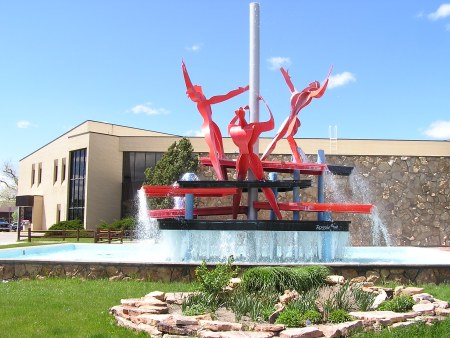 Sculpture outside of Casper's City Hall. "Fountainhead" by Robert Russin.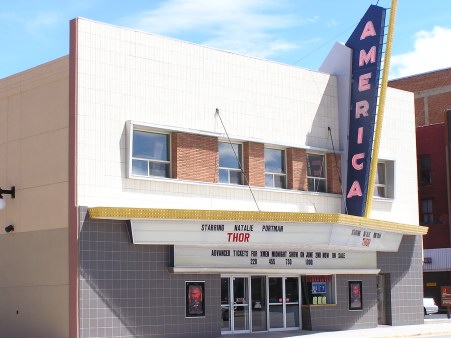 The first of two old theaters on the same block in Casper.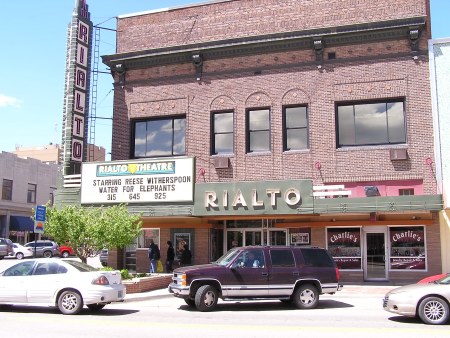 This theater dates back to 1921.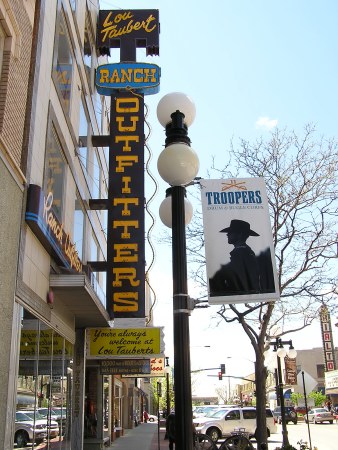 The place to go in Casper for western clothing. Been in business since 1919 and still owned by the same family.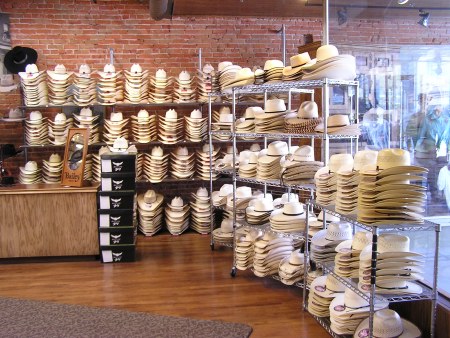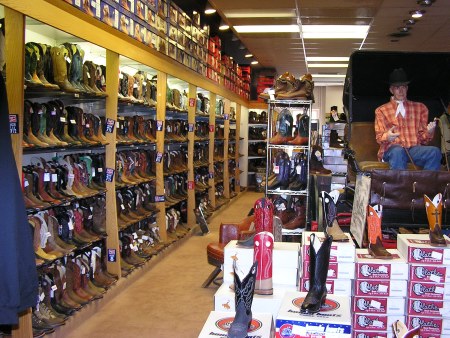 Just two small sections of the store.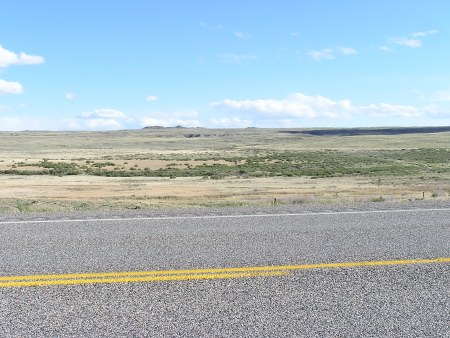 The close landscape for most of the 98 miles between Casper and Shoshoni.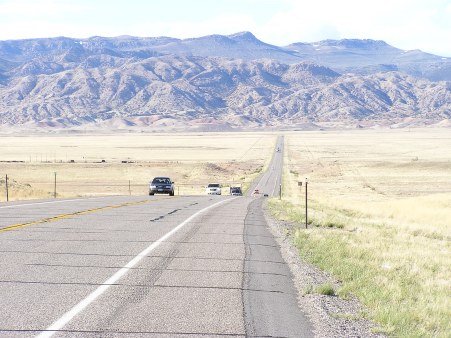 20 turns north at Shoshoni and this is the view heading toward Wind River Canyon.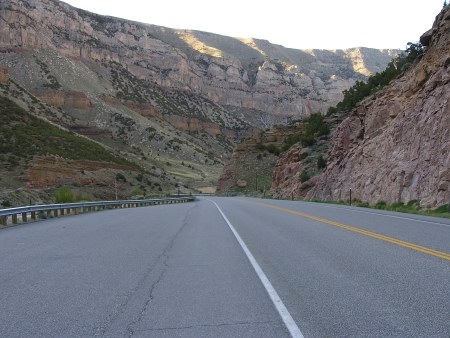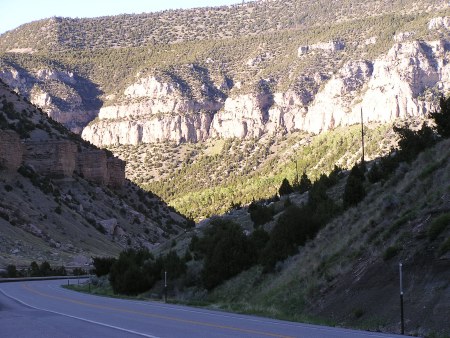 US 20 through Wind River Canyon.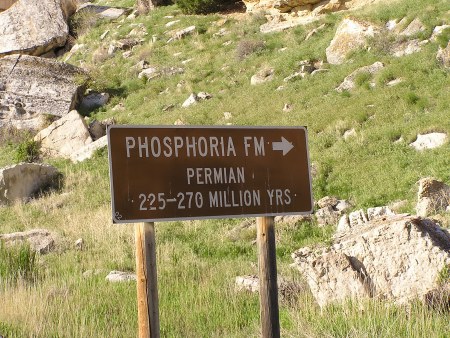 Geological signs throughout the canyon route. I've always had a hard time grasping my mind around that time frame.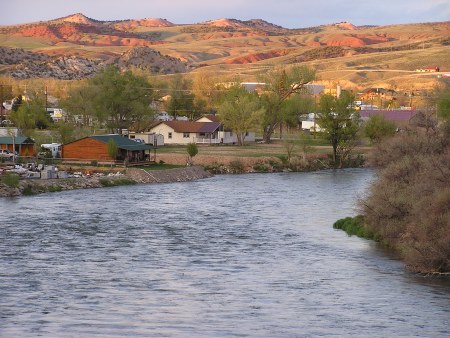 The red hills above Thermopolis and the Big Horn River.
Tomorrow morning I'll soak in the hot springs and then make my way toward Yellowstone with one eye on the weather - still forecasting a late spring snowstorm.