US 20 Journey 2010
|
home




US 20 Journey 2010

2011 - Day 6 - May 24
South Sioux City, Nebraska to Ainsworth, Nebraska
A day heading toward the Sandhills. Cloudy with a little sun in the morning, maybe thunderstorms later in the day.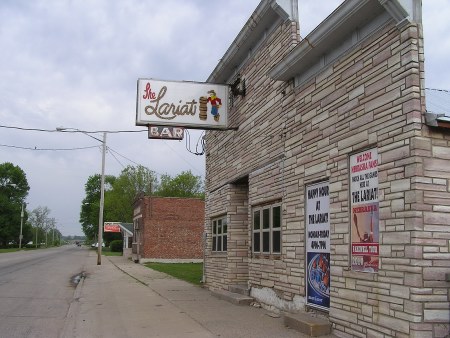 Jackson, a short ways west of South Sioux City. I'm starting to enter the west.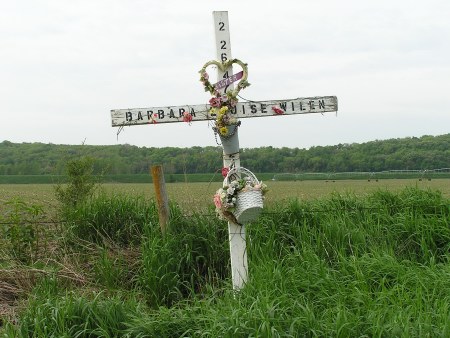 I took a detour off of 20 to find this memorial. Someone I met on the original US 20 journey at a reading I gave in Sioux City. Here's what I wrote in the book:
I read a series of poems about traveling and restlessness that the audience really connected with. Barbie, about my age, said my reading inspired her to pursue her dream of taking off on her motorcycle next spring to wander around America. This time not on the back of the machine, but in front and alone!
A couple of years later I read again in Sioux City and stayed at her place. We kept in touch for a few years. She did explore a bit of 20 on her motorcycle, having been inspired by my book. We grew out of touch, as so often happens. Before this new journey I tried to look her up, wanting to maybe reconnect, and learned of this memorial. In 2005 she died in a head-on crash with a truck while driving her car. I spent a little while here, remembering her, Barbara Louise Wilen.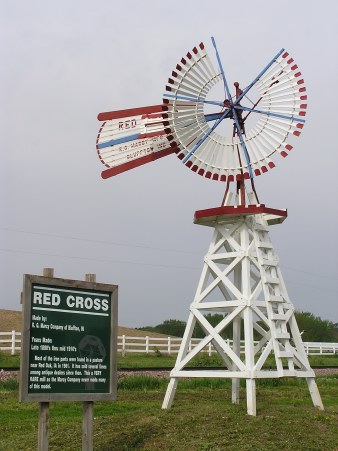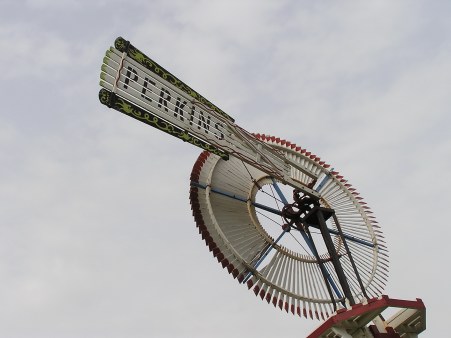 West of Jackson, the Leonard Gill family has put up a display of old windmills with informational signs. A wonderful collection of a disappearing artifact of American history.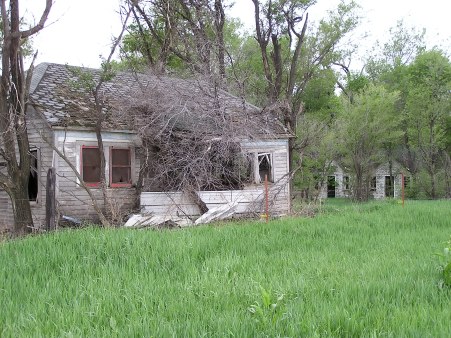 More old roadside cabins making their way back to earth.
A political side-of-the-truck broadside.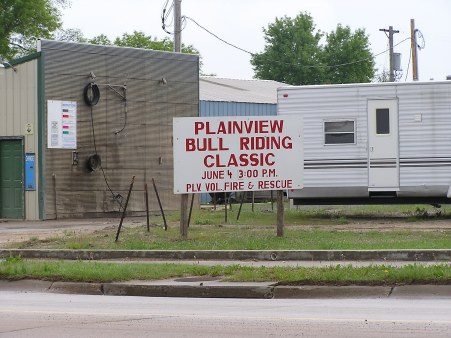 Another sign reminding me I'm in the west. Plainview, NE.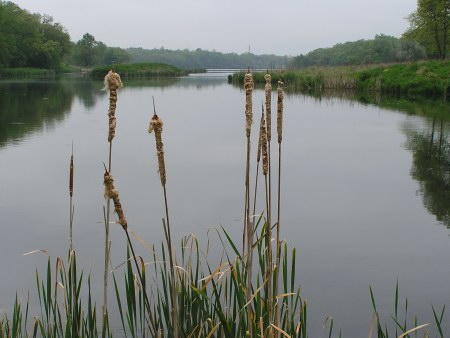 Took a little hike at Grove Lake Wildlife Management Area.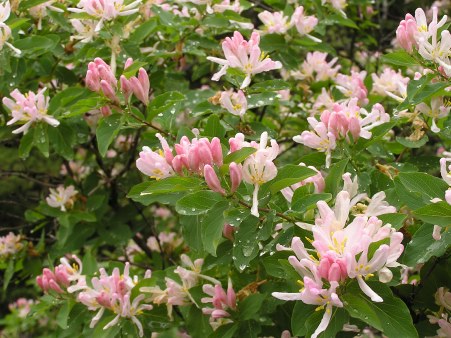 Honeysuckle.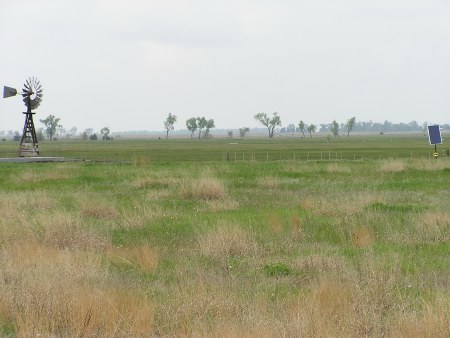 Two eras of technology. I assumed the solar collector powered batteries for electric fencing.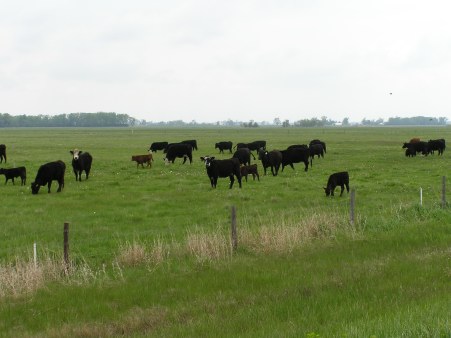 Farming changed from dairy and corn to cattle ranches as I moved westward.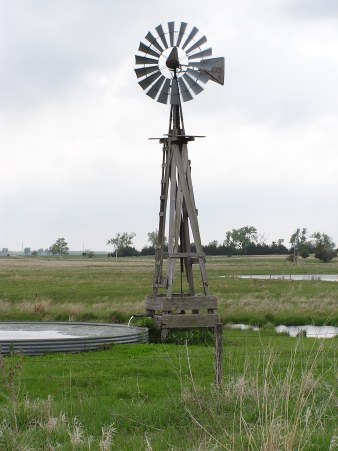 A windmill in operation.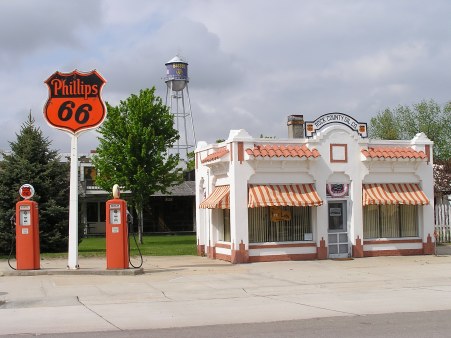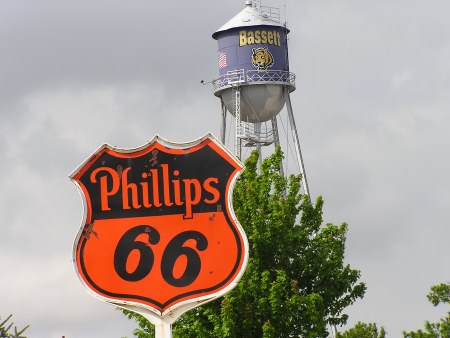 Bassett. A restored station that had been in operation for a long time. Not open, but a nice restoration.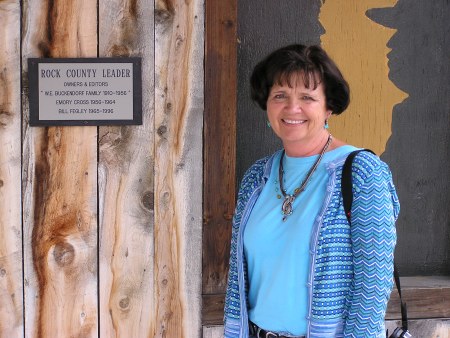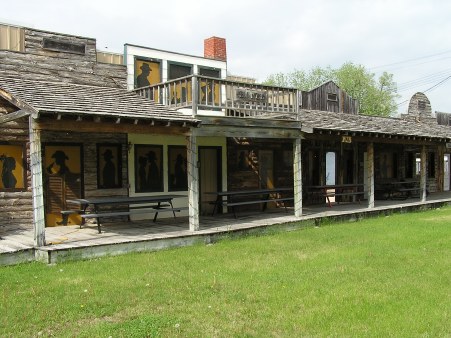 Pleasant conversation with Cathy, of the Rock County Leader, a weekly newspaper in Bassett. Her father ran the paper for over 30 years. She's standing in front of one of the false front buildings in the center of town.
Soda Fountain in R F Goeke Variety store. A nice talk with the proprietor, Mike. He purchased 10 copies of Twenty Days on Route 20. The second week of June, BRAN, (Bicycle Ride Across Nebraska) will be ending their third day of the week-long trip in Bassett. About 800 bicyclists, along with their support teams, will be staying the night in town. The next day they follow US 20 to O'Neill. Mike thinks my book would be of interest to them.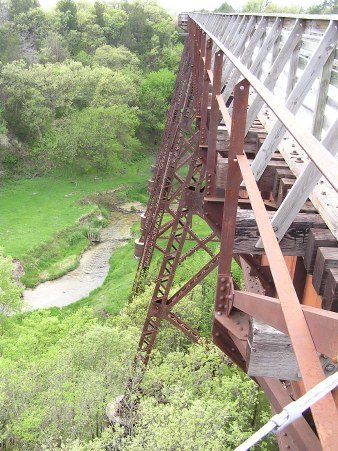 Trestle railroad bridge over Long Pine Creek. This old railroad line, The Cowboy Line, has been turned into a bike trail, the Cowboy Trail.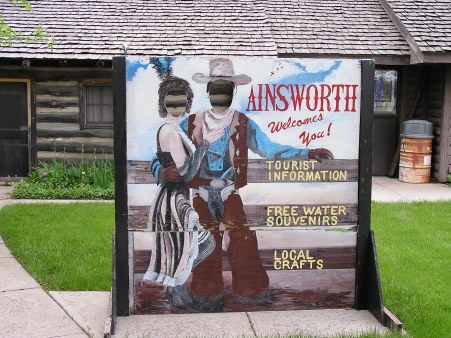 Haven't seen one of these in a long time. This at the Sellors Barton Museum next to the library.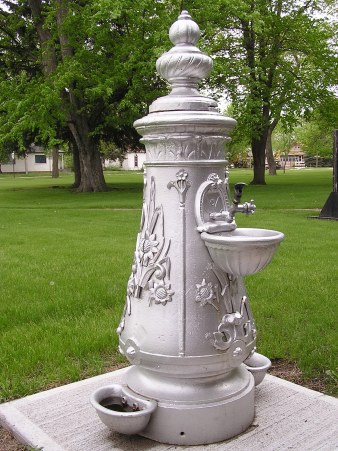 Outside the museum was this fountain, which used to be in town. There's a fountain for people, two lower down for pets, and on the back, there used to be a water reservoir for horses!