US 20 Journey 2010
|
home




US 20 Journey 2010

2011 - Day 4 - May 22
Dubuque, Iowa
A full day not traveling down the road. A Dubuque day.
Woke up early and took off for a walk along the Mississippi River Riverwalk. Clear sky, short sleeve shirt weather, though before 7 AM. The area has changed greatly in the 15 years since my first journey.
The next six pictures are part of an annual public art project the city sponsors, Art on the River. For more info
click here.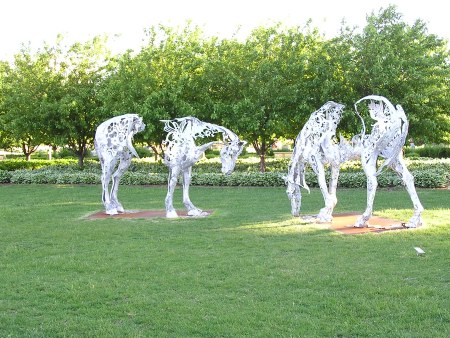 Dapple I and II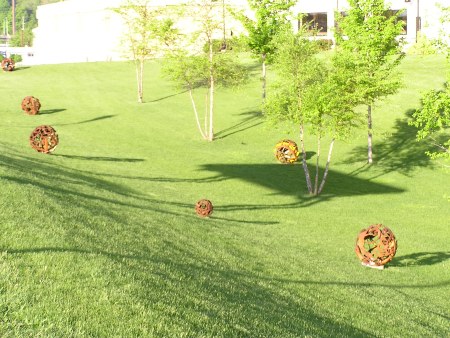 The Long Toss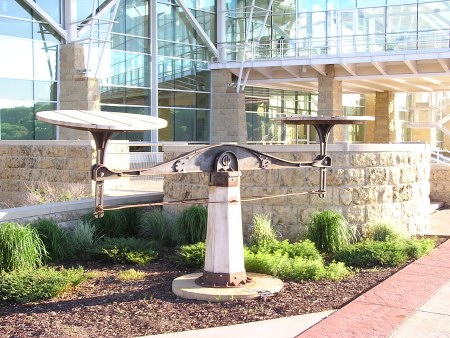 Balance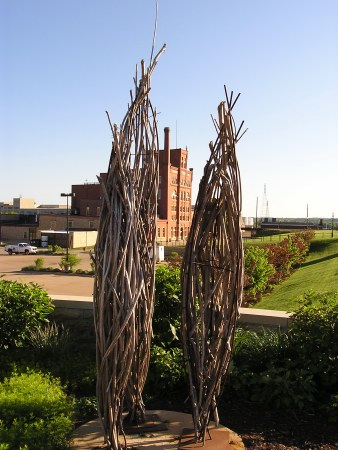 Oneota
Leaf Stack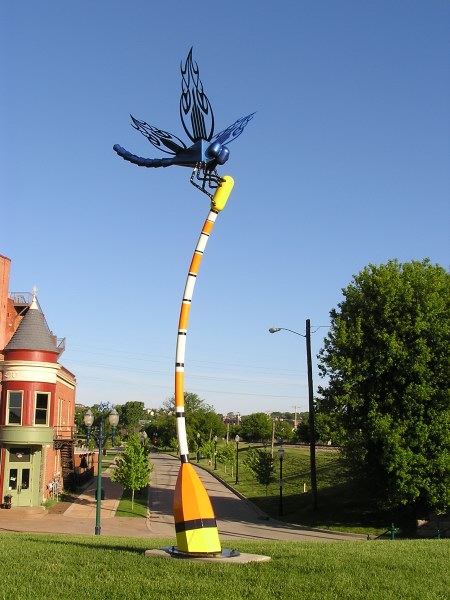 A Biker's Day of Fishing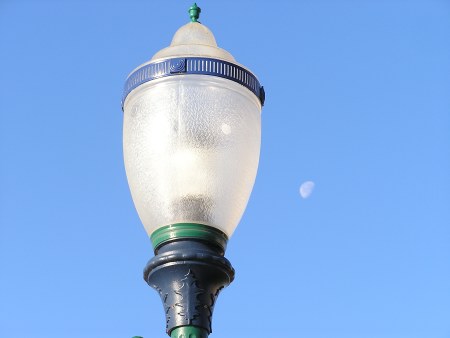 Riverwalk light and waning moon
(not a sculpture)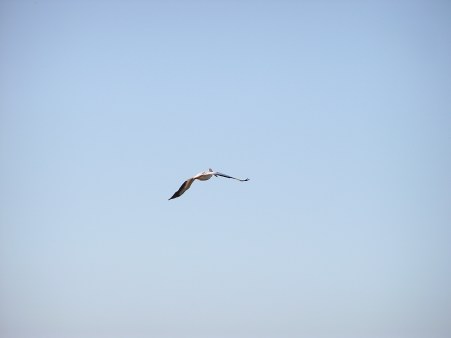 A White Pelican flapping, soaring by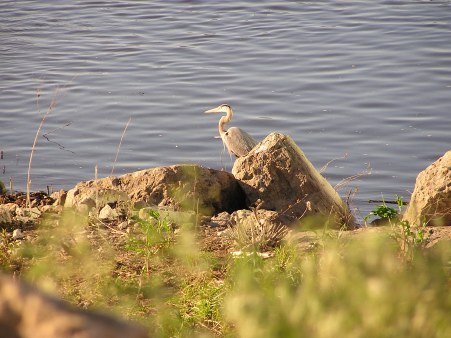 A Great Blue Heron on the shore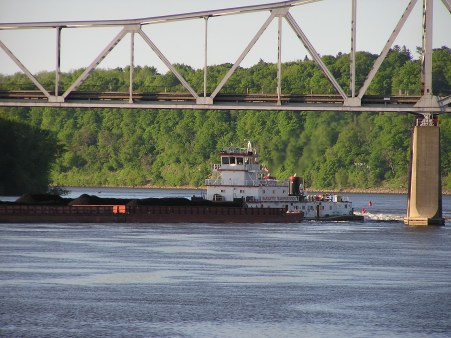 Tow Boat and barges full of coal passing under the US 20 bridge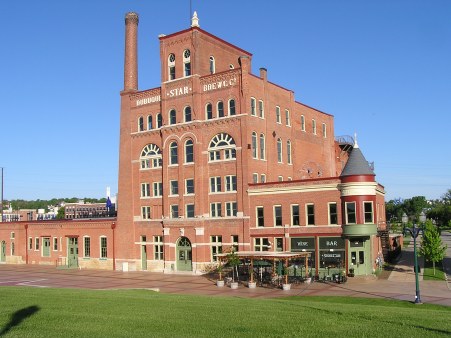 Dubuque Star Brewing Company. I stopped there on the 1996 journey and had an interesting encounter I wrote about in
"Twenty Days on Route 20."
Been brewing beer there since 1898.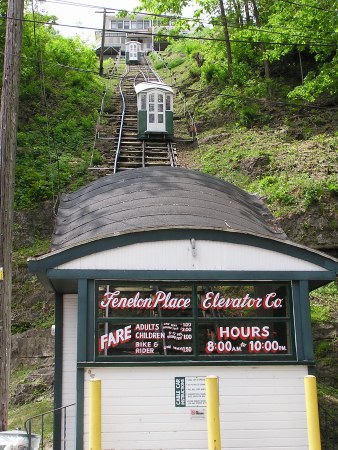 Famous Cable Car in Dubuque. Built originally by a banker who wanted to be able to get home up the bluff during lunch time. It took too long to go around by horse and buggy.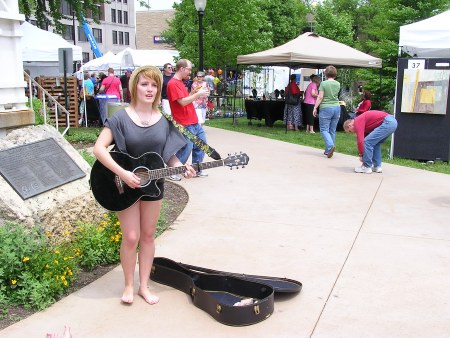 Logan Ford, a young singer/songwriter performing at the DubuqueFest Arts Festival.
Good writer and performer hoping to go on the road.
The next four pictures are of the Carnegie-Stout Library, where I presented a US 20 program in the afternoon.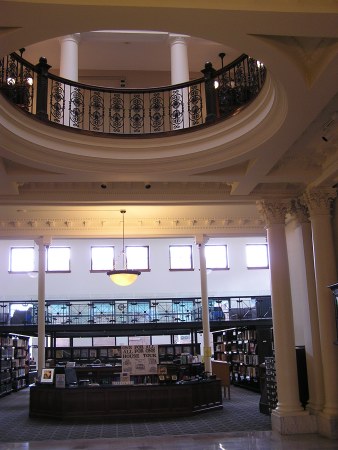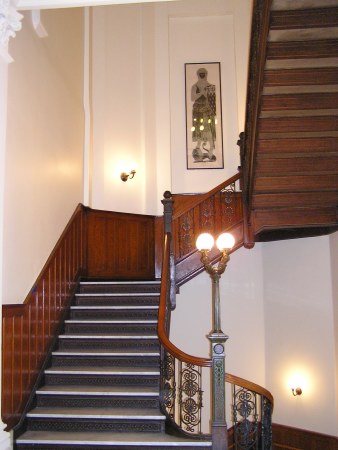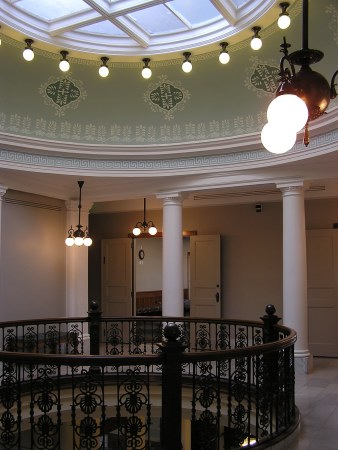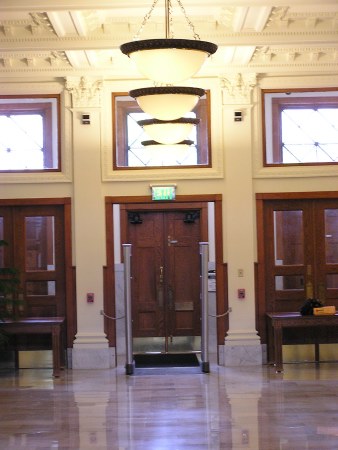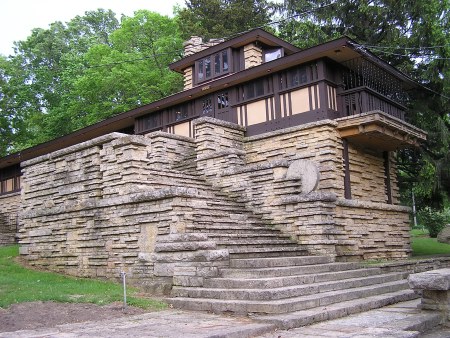 One of the buildings in Eagle Point Park. The architect was inspired by Frank Lloyd Wright's Prarie style.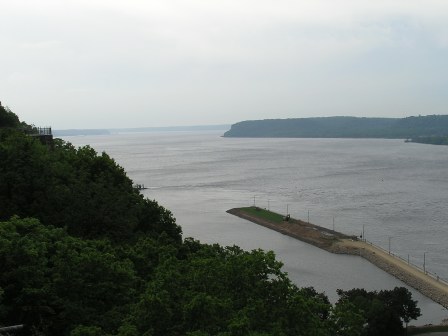 A view of the Mississippi from Eagle Point Park.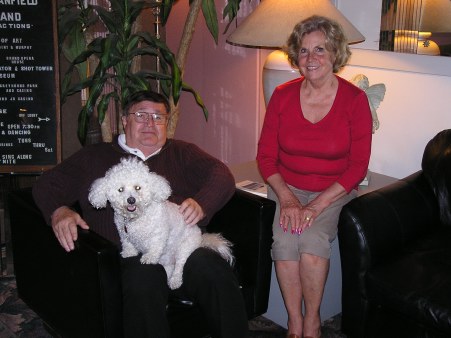 Bob, Livija and Missy - owners of the Canfield Hotel. A comfortable stay in the historic hotel and stimulating conversation with Bob.