Dave's Cross Country Bike Tour 2004
|
home




Part 1


Florence to Eugene, OR
(Page will be updated as info is received from Dave.)
(From Phone Call to Winnie 6/30)
I'm drinking lots of smoothies at these drive up espresso bars (I haven't been drinking coffee). I had to smile at one place that had organic coffee from Huehuetenango (a town I know in Guatemala), with the word "Mam" (the language and name of the tribe of Mayan Indians there) stamped on the bottom of the bags of coffee. The culture out here is really different from back home. Eugene is totally hippie-liberal- just what I expected. It's really bike friendly, too. The recumbent is attracting lot's of attention- people are just ga-ga over it. And they say "dude" a lot- "rock on dude", "dude, you're going all the way, far out!"
I met Jude en route from the coast to Eugene. Turns out she works at the Eugene REI (outdoors store). I went there to pick up some supplies and she was working. At the check out, she gave me garlic for good luck and a free pair of cycling socks and an energy bar. She wants to go cross country. I remember giving a spoke-fix kit to a cyclist riding across country that came through NY so I could support him like that.
In west Oregon, near Eugene, I spooked an immature redtail hawk. I thought it's talons on take-off were going to hit my head, I could have grabbed her in flight she was that close, but I would have lost control of the bike.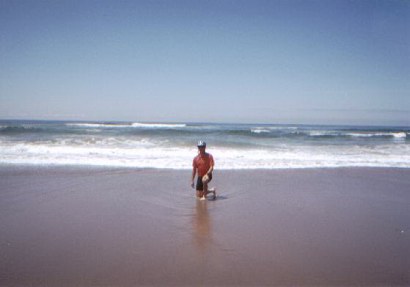 Dave at the Pacific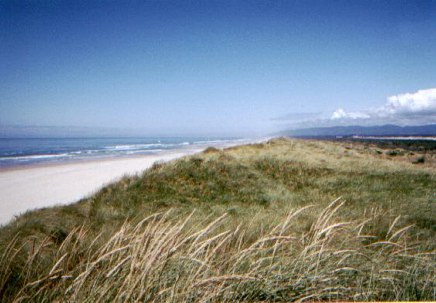 Pacific Dunes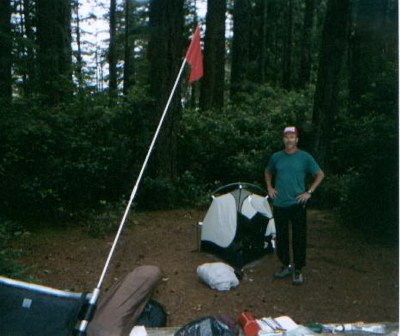 First Camp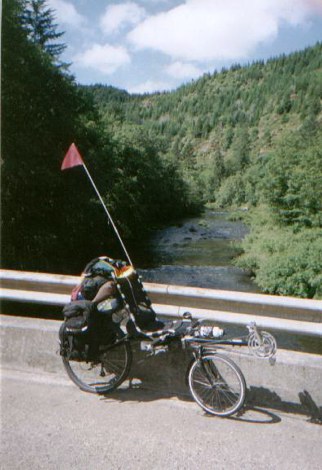 Between Florence and Eugene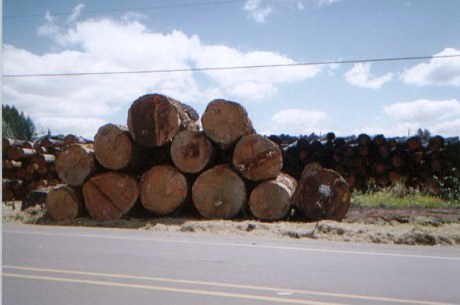 Very Old Cut Trees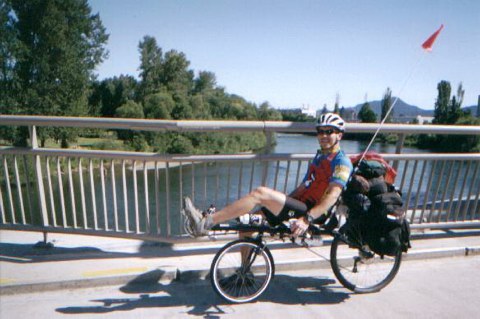 Eugene, OR