Howard Nelson

Howard Nelson
ALL THE EARTHLY LOVERS
Poems Selected and New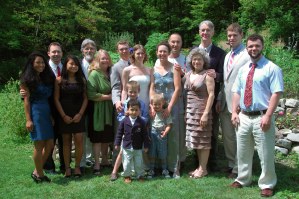 All the Earthly Lovers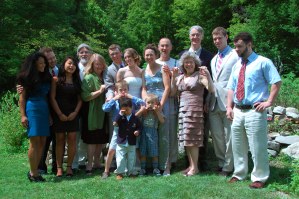 Howard Nelson
A collection of selected poems from Howard's five previous books,
22 newer poems and an afterword, "Water Spilling over Rocks."
From the book:
SHELTERS
I like to see those little wooden shelters
people sometimes build near the road
for their children to stand in, winter days,
while they wait for the school bus to come.
Skinny houses, pale brown among the snow-
rectangular cocoons-
just big enough for a kid or two.
The flakes swirl down.
In the early cold they stand and wait,
out of the wind.
Someone had a thought for them,
and put that thought in wood.
POEM FOR A WEDDING
It's good to have someone in the bed.
That warmth, that company
in the dark,
drifting along in the boat of darkness.
It's good to have someone in the house.
Someone whose personality
you fit into,
who fits into yours,
deeply, and/or close enough.
Never give up
on the beauty of solitude,
but be grateful for the company
of the one who is there,
with whom
you take a walk,
watch a movie,
sit together
reading books,
have a talk,
mundane or deep.
Some people choose
to live alone,
some people have to.
I wish them well.
Either way
has its challenges,
that's for sure.
But if you have found
someone, and you are
in the bed together,
in the house together,
that is an amazing
circumstance. Someone
you come home to,
who comes home to you,
and there you are.
ALL THE EARTHLY LOVERS
is a 100 page hand-sewn paperbook with spine - $16.00.

TO ORDER:
ON-LINE
From the US
From Canada
From Other Countries