Richard Aston

Richard Aston
VALLEY VOICES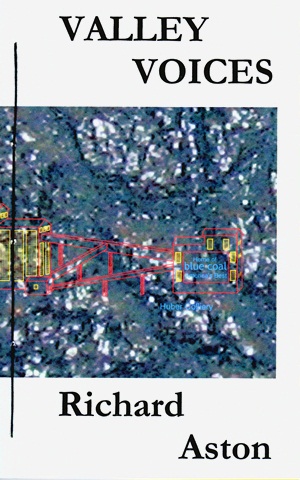 From the book:
IMMIGRANT
The results of my peer-respected craftsmanship are
there to be seen:
in the patterned brick work in Saint Stephen's
Sanctuary;
on the entrance arch of the Main Street school,
and in the tile floor of Wilkes-Barre's
Central Railroad of New Jersey Station,
the latter both now razed.
My only surviving photograph was
destroyed because of the beer bottle in it.
And my only remembered quote,
When the women handle the stones,
the pillars stand erect,
yelled to the bricklayers building
Wilkes-Barre City Hall
came down as incidentally
as my father's exclamation,
It's payday in the mines.
I read a relatively substantial news paper, The World,
carried a bone-handled cane,
and sang.
BIOGRAPHICAL STATEMENT
Richard Aston's Great Grandfather immigrated from Wales to Pennsylvania as a coal miner in 1857 and ten of his other relatives worked as bricklayers and builders in the Wyoming Valley. Several were killed on the job. His father, having worked as a builder through the depression of the 1930s encouraged him to follow in his mother's footsteps, so Aston spent twenty-seven years in the classroom teaching. He has been publishing poems for over thirty years in many different journals, anthologies and art catalogs. He also shares poems orally, and often by recitation. He also does technical writing, published as three textbooks and numerous professional engineering papers.
Valley Voices

is a 72 page hand-sewn paper book with spine - $16.00.

TO ORDER:
From the US
From Canada
From Other Countries