Rick Kearns

Rick Kearns
Rufino's Secret
Re-Matriation

Chapbook Series of Indigenous Poetry

#4
Susan Deer Cloud, Editor
Boricua rises through the blood of Kearns' poems the way another ancestor, Rilke, in his 3rd Duino Elegy, explains how, inside us we haven't loved just some one in the future, but a fermenting tribe; just not one child, but fathers, cradled inside us like ruins of mountains, the dry riverbed of former mothers…feelings welled up from beings no longer here.
Craig Czury, author of Kitchen Of Conflict Resolution
I like Kearn's poetry, each one glimmers with a different wave coming in from a faraway place where the muse of poetry originates.
Jimmy Santiago Baca
From the introduction by Susan Deer Cloud:
I respect and admire the balance that Rick brings to these circling poems, his Rufino bravery in taking on America's injustices as well as his sensitivity to beauty despite the oppressions of perennial cruelty, his embracing of dreams, and his daring to embark on the odyssey of Rufino's Secret. Rick, thank you, nya'weh, for sharing your magical secret with us, amigo. And, of course, abrazos.
From the book:
Crow Dish TV
Crow is speaking to me
but I can't understand what he's saying.
Crow sits on top of
chain-link fence of
my back yard he's
flown down from
neighbor's roof where
he and 10 more large
pitch black crows sit on and
around Mr. Moody's
6-foot diameter TV dish.
Hitchcock would love this
but it's making me nervous.
Crow is screeching now, louder
and I'm getting the idea that
he's found a way to
intercept TV waves he's
pissed off at what we've done
to, well, everything and so
he and his family are
addling us through the eyes
lucky for them, doesn't take much
to make us stupid
but Crow
is still pissed off
he wants more of a challenge
this is too damn easy
is what I think
he's saying now
or maybe he's telling me
something else that will
re-appear in one of my
animal dreams
again
I ask him to please
do something other than
Reality TV and he screeches
And flies off, back to the
gang by the dish, they
commence to caw in a
raucous fashion
I'm guessing they're
laughing at me
again.
I go inside
turn on the box.
Nothing has changed.
I say out loud
to no one in particular
`Damn, we're screwed.'
Rick Kearns, aka Rick Kearns-Morales, is a poet, freelance writer and musician of Puerto Rican (Spanish/Taino) and European background based in Harrisburg, Pa.
Kearns' poems have appeared in the following anthologies: I Was Indian (before being Indian was cool) (FootHills Publishing, NY 2009); El Coro/A Chorus of Latino and Latina Poetry (Univ. of Massachusetts Press, Amherst, 1997); In Defense of Mumia (Writers & Readers Press, Harlem, NY, 1996); and ALOUD; Voices from the Nuyorican Cafe (Henry Holt & Co., NY, 1994. Winner of the American Book Award.) His work has appeared in literary reviews such as: The Massachusetts Review, Painted Bride Quarterly, Chicago Review, ONTHEBUS, Poetry Motel, The Blue Guitar, Drum Voices Revue (So. Illinois University Edwardsville), The Patterson Review, HEART Quarterly, Big Hammer, Palabra: A Journal of Chicano and Literary Art, Yellow Medicine Review, Letras (the literary review of the Center for Puerto Rican Studies, Hunter College), Fledgling Rag and others.
A few of his poems have been translated into Spanish and Portuguese, and have been read on radio shows in Argentina, Brazil and elsewhere.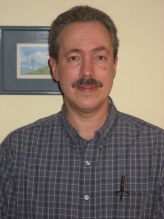 Rufino's Secret

is a 40 page hand-sewn chapbook - $10.00.

TO ORDER:
From the US
From Canada
From Other Countries